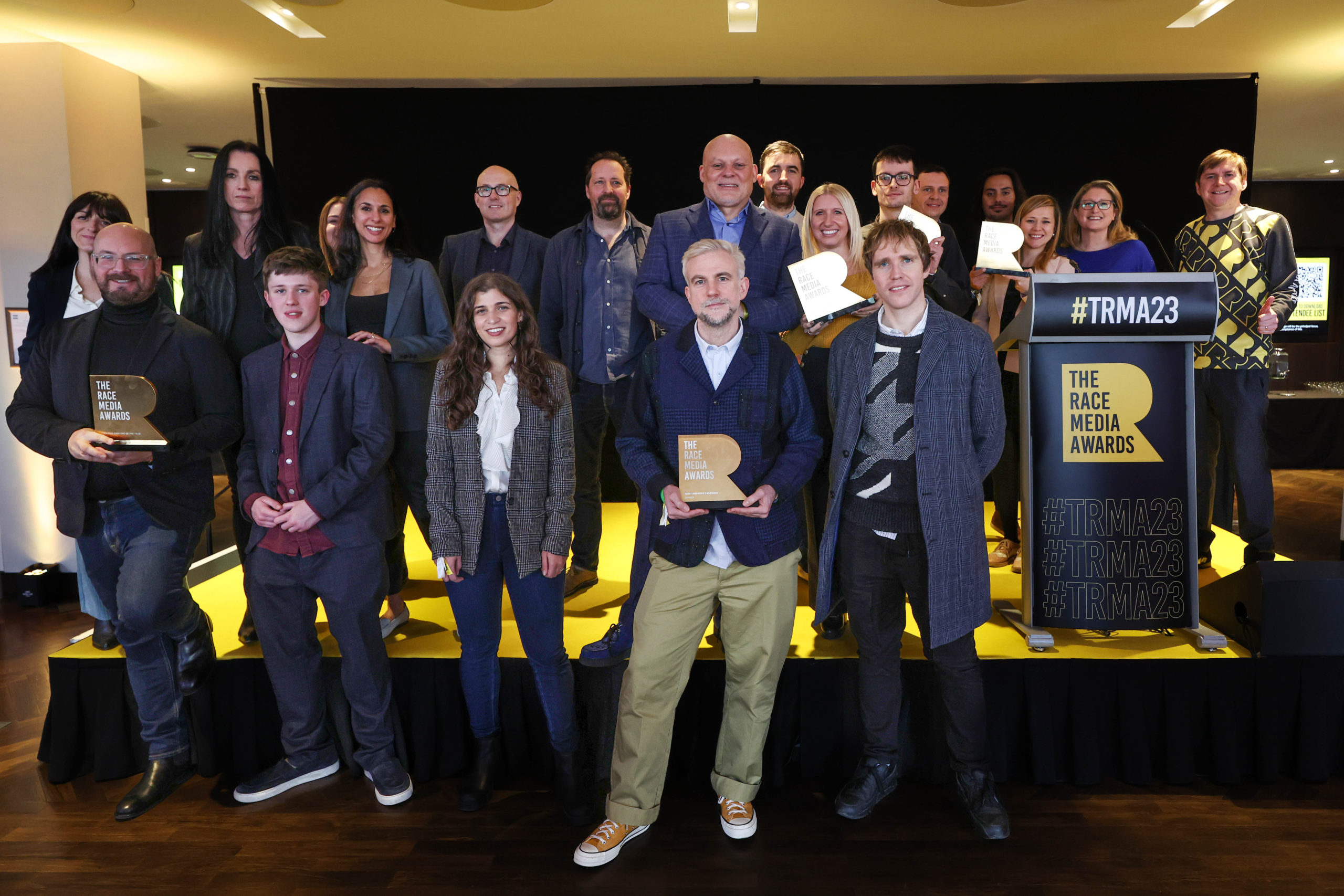 Formula 1 teams Alfa Romeo, Scuderia AlphaTauri, and Aston Martin were among the seven winners at the second annual The Race Media Awards.

LONDON, UK (Tuesday, January 31, 2023) – Presented by comedian Rob Mayhew and held at the prestigious IET on Savoy Place, more than 200 guests from the motorsport industry turned out to celebrate excellence in the sport's marketing, communications, and PR at The Race Media Awards.
With magnificent views of the River Thames in the background, the champagne flowed as the seven winners were announced. With the independent judges' decisions kept closely under wraps until the announcements were made, there was a palpable sense of excitement in the audience.
The winners were:
Brand of the Year: EA SPORTS F1 22 / Codemasters – For its work across the year on the F1 22 game.
Best Streaming Event – Scuderia AlphaTauri AT03 Car Launch – A creative launch of its 2022 car, with great engagement versus other teams.
Most Inspiring Campaign: Sebastian Vettel: The Legacy of a Champion Campaign / Aston Martin Aramco Cognizant Formula One Team – For its work with Sebastian Vettel across 2022, raising awareness for a host of worthy causes.
Creative Content of the Year: Born To Race, We Are England / BBC England – A unique production, highlighting diversity in motorsport in mainstream media.
Best Live Event: 2022 FIA Motorsport Games – Last year's groundbreaking FIA Motorsport Games event in Marseille.
Best Social Media Activation: Finding Goto / Alfa Romeo F1 Team ORLEN – A heartwarming story that had real creativity spanning acrosd three years.
The judges also gave a Highly Commended rating to JOTA for its admin's amazing grasp of social media trends.
Agency of the Year: Revolution Communications – for its diverse range of work, including its accounts with Williams and Mahindra Racing.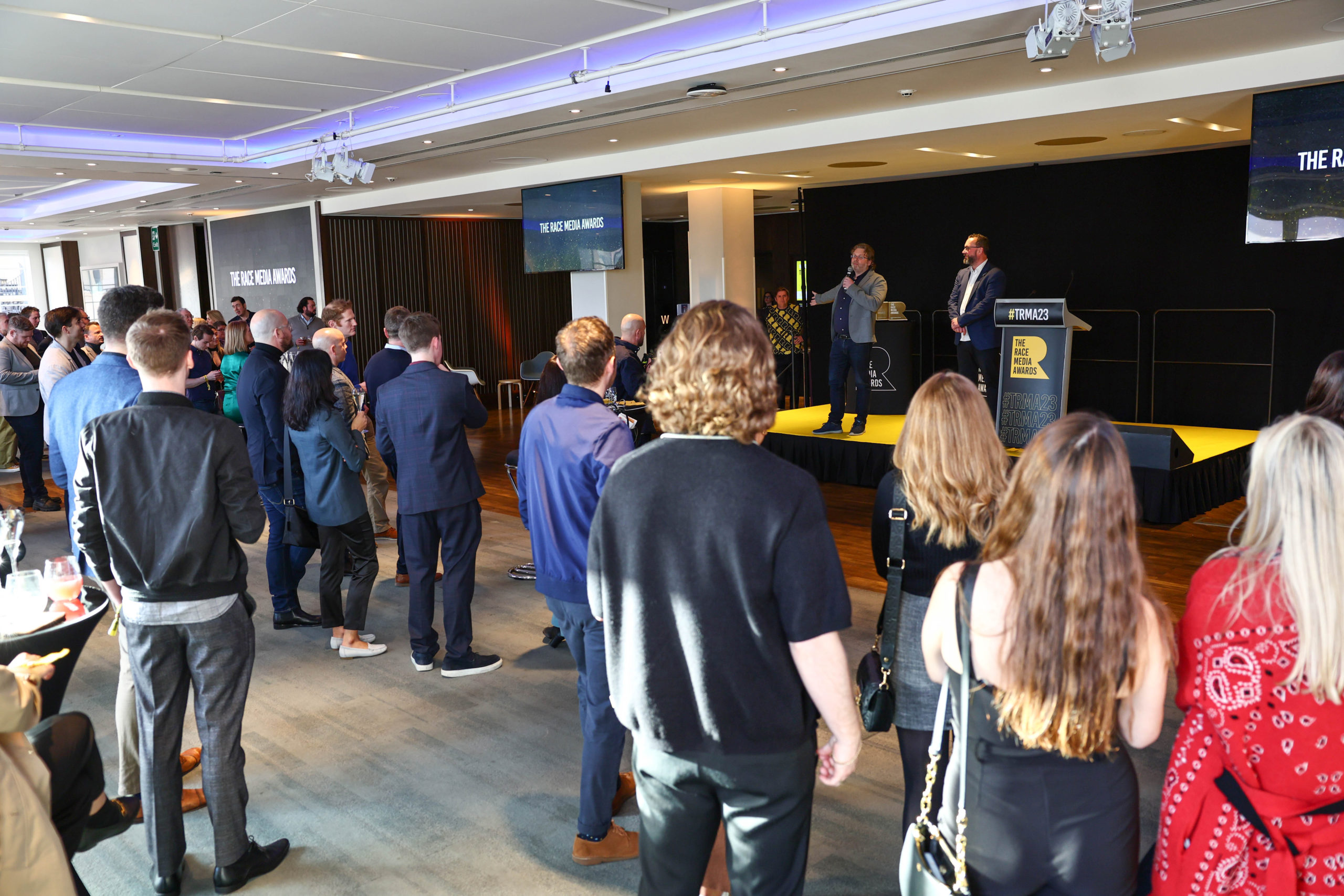 The Race Media founder and CEO Darren Cox, said: "In only its second year, The Race Media Awards has established itself as the reference for excellence for Marketing and PR in Motorsport. The size and quality of entries this year were truly astonishing, and the Brands on the shortlist are a testament to that.
"The event itself is also becoming a 'must attend' for senior industry figures, especially those in Marketing and PR, and the atmosphere is as we imagined it – informal and with an edge. This is definitely not your usual awards event! I'm looking forward to next year's event already."
The Race would like to thank everyone involved for making it such a brilliant event, in particular, the judges: Allan McNish, Louise Beckett, and Rollo Goldstaub; Laura Coppin and Sophie Rogers for their amazing organisational skills; Oliver Card for his superb artist vision and Luke Hinsull and Benjy Lewis for their top-notch video editing skills and finally the staff at IET for helping to make the event run smoothly.
The Race Media Awards will be back in 2024!