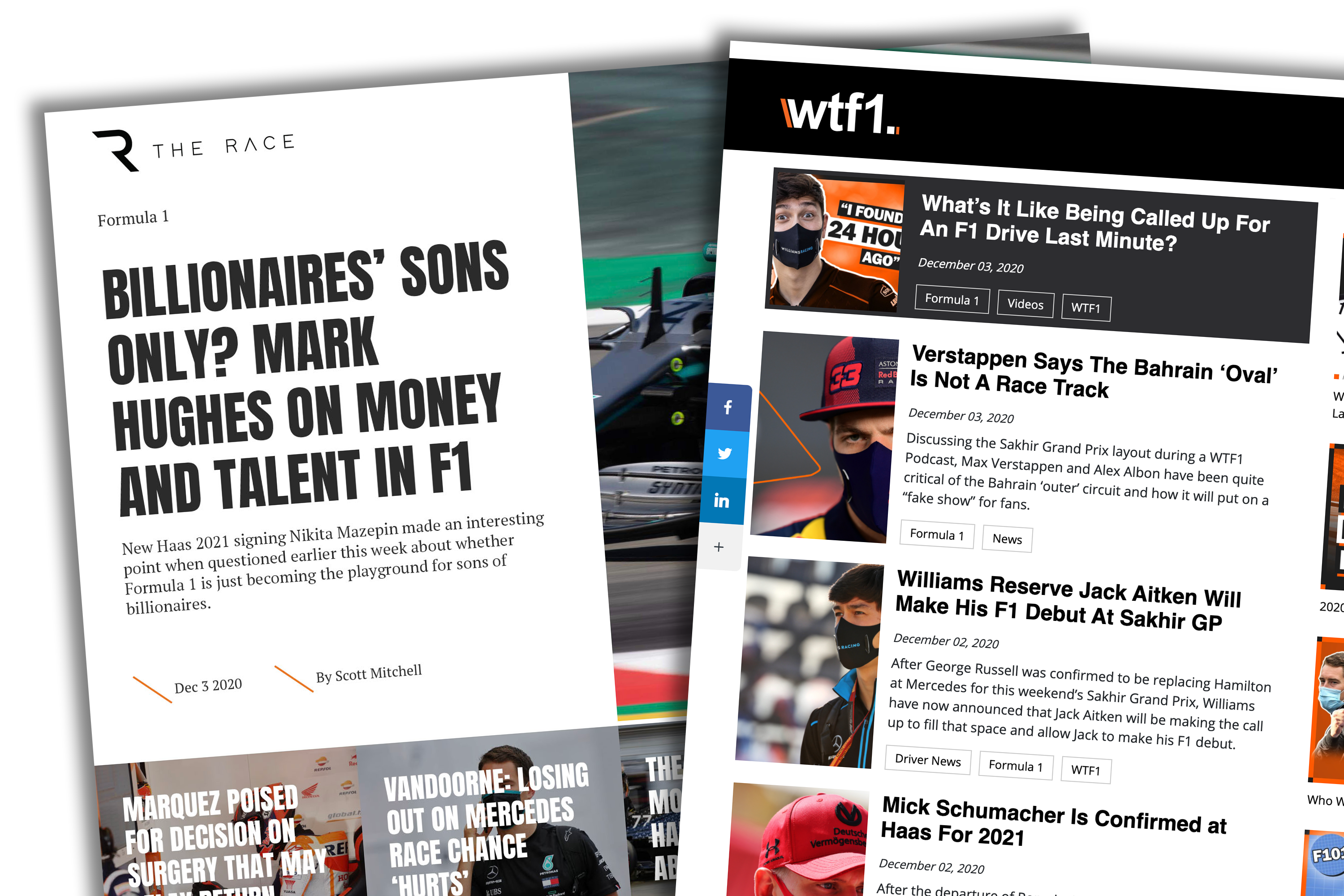 There can't have been many weeks with more motorsport news, and it's not over yet…
The teams at The Race and WTF1 have responded to this tsunami of stories in the best way possible. They have produced quality, relevant, engaging content faster than anyone else.

They have been rewarded with record-breaking audiences. Wednesday, December 1, was our busiest ever. The week will be the biggest, and our rolling 30 days audience numbers are smashing previous highs.
Below you can see the volume of stories that have been posted on The-Race.com since Sunday. But it's not just volume – if you have time please read an article or two and judge the quality and insight for yourselves.
More obvious to onlookers is our move to a leadership position in producing quality F1 video news content. Despite not having the rights to footage from Bahrain, we have exceeded Sky F1 views on a head-to-head basis.
If you add in other content viewed on the site (including a Mick Schumacher 'preview'), we have exceeded 5.3 Million views on our two YouTube channels in the past seven days – with engagement levels way above other most established outlets.
And we are just getting started – The Race is only ten months old and we have had control of WTF1 for less than 6 months.
I am personally proud of all the team's efforts and would love to talk to you about how we can work together in 2021 to get your motorsport message out in compelling and engaging ways to an even bigger audience. Cheers
DARREN COX
CEO, The Race Media Ltd  
P.S.: Our comparative video views in a graph below. Because why not show it twice when you are winning?