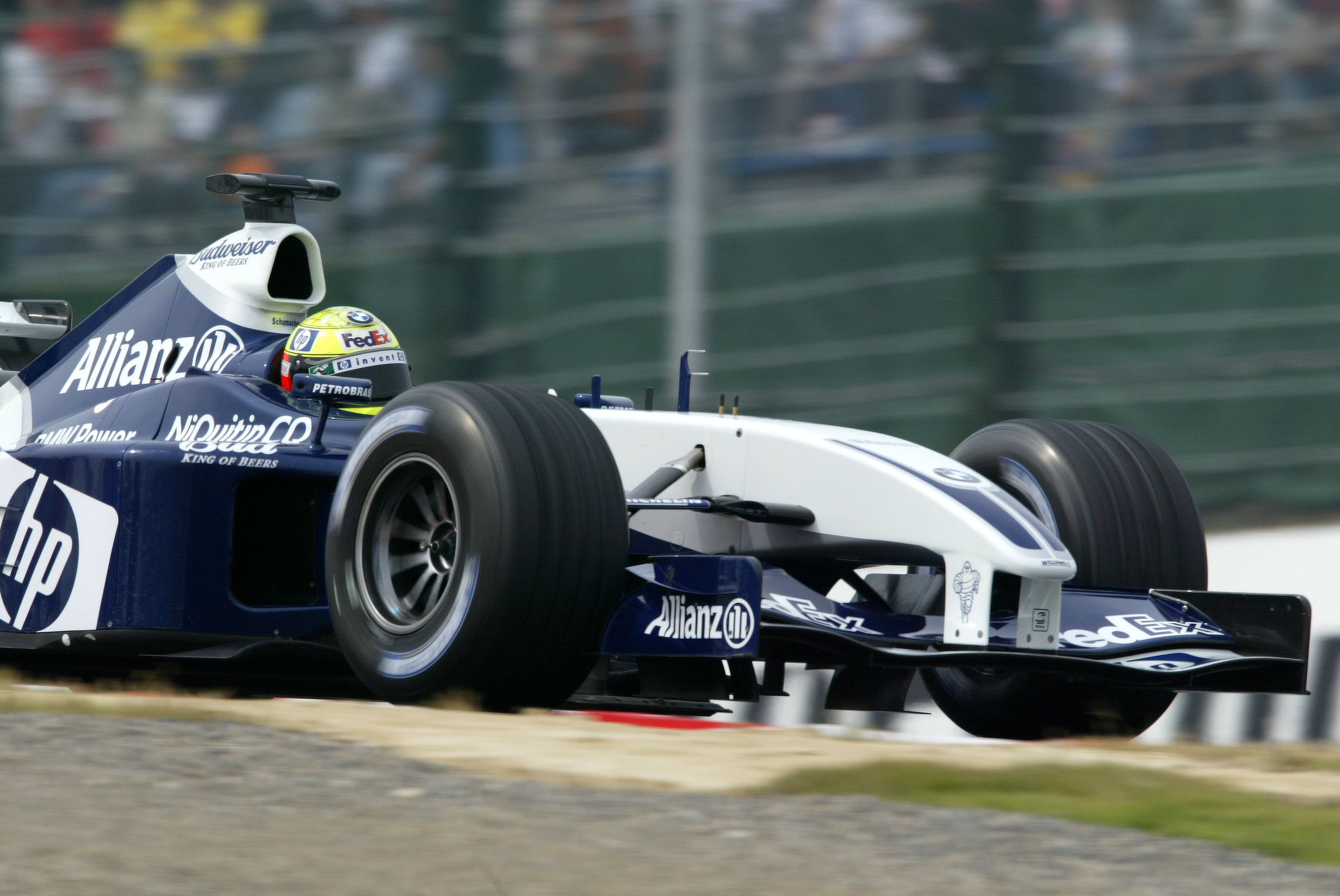 In the build-up to the inaugural The Race Media Awards, we're reminiscing about the most successful motorsport campaigns we've seen and personally been involved in.
Next on the list is our columnist Jim R Wright. In a piece he's entitled 'Adjusting', Jim looks at two motorsport deals that led the way in adapting to dramatically changing world circumstances.
In 1968 Colin Chapman's fertile and genius mind introduced to Formula 1 arguably the greatest invention of his remarkable career: large scale commercial sponsorship, in the form of John Player's Gold Leaf tobacco brand.
Although best known for his technical prowess and being the first to use aviation construction techniques and reverse aerodynamic principles for race-car design, Chapman was also a tremendously astute businessman.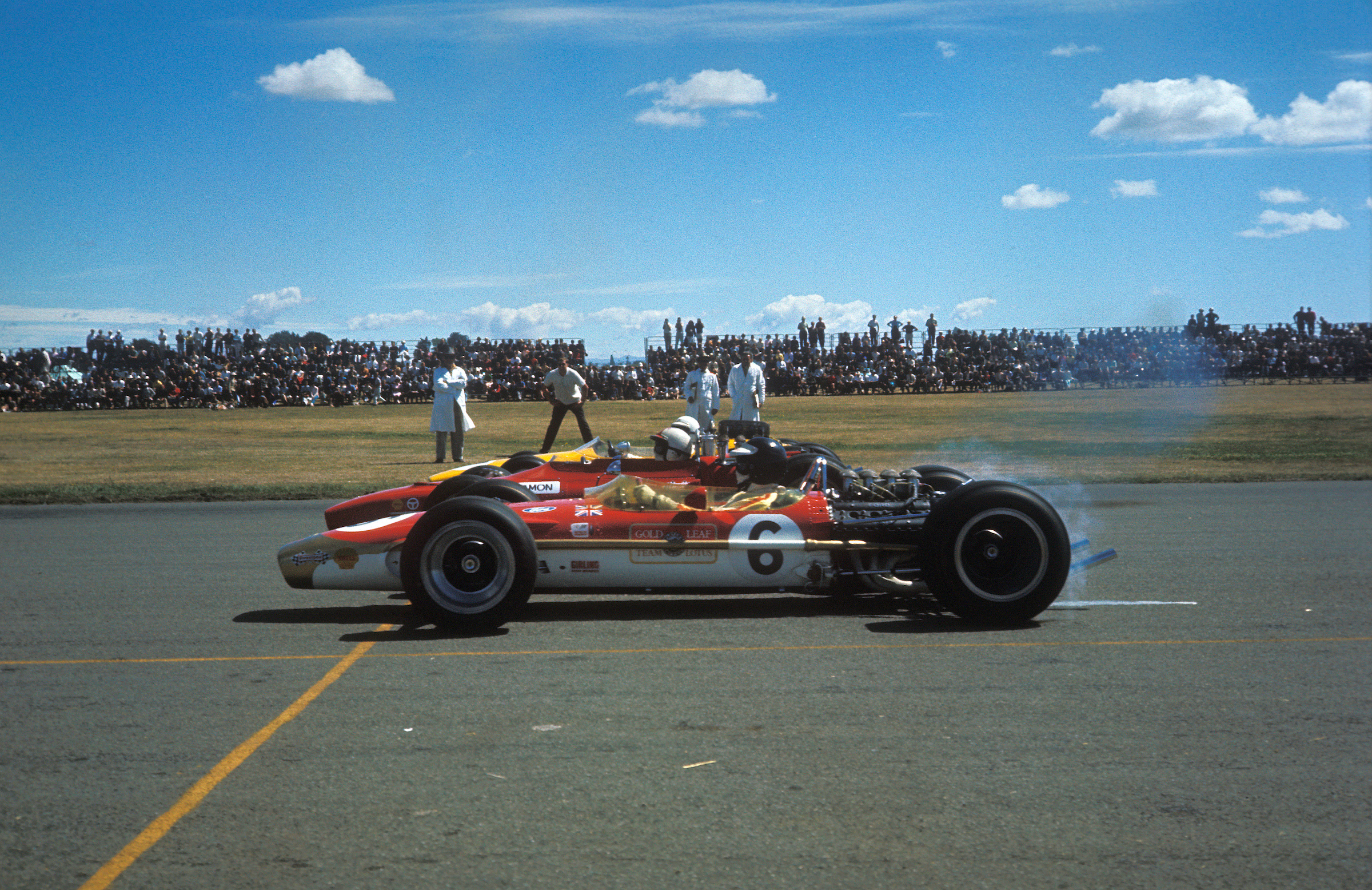 His persuasion of the Player's tobacco company to undertake a large-scale international sponsorship of his Lotus F1 team was to pave the way for decades of multi-million-dollar investment in Formula 1 which quickly helped to grow the sport from niche to mainstream tier one.
It's April 2003 and I'm in Grove, home to the mighty Williams Grand Prix Engineering organisation and I'm watching one of the Williams crew carefully using a plastic applicator to apply the Niquitin CQ brand name to the cockpit sides and chassis top of the Williams FW25.
This simple act is the culmination of eight months' hard work and careful persuasion to convince Glaxo Smith Kline, the giant UK headquartered pharma company, that after more than 30 years of carrying tobacco messaging, the same F1 platform should be the carrier of nicotine cessation communication now that science had proved the risks of smoking.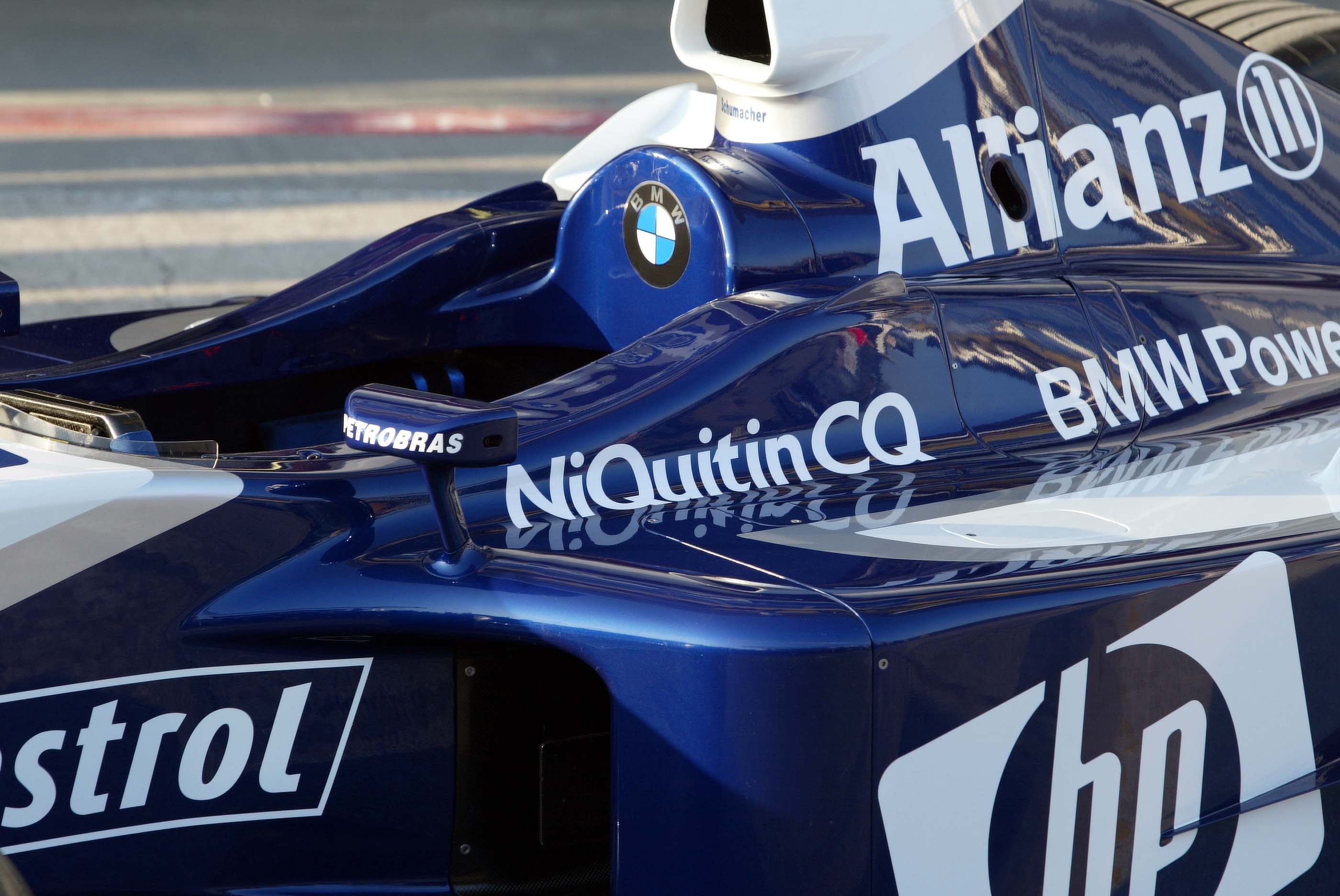 It was Monza in September 2002 when legendary sponsorship agent Steve Madincea introduced me to John Clarke, a softly spoken New Zealander who headed up GSK's consumer healthcare division.
Our first meeting was held in the BMW Williams team motorhome and I remember being struck by how much John already knew about F1 and how he viewed the platform as a strong global marketing communications stage.
We chatted and it was clear that John was in Monza as a precursor to chairing an international seminar involving GSK senior execs from around the world that was starting on Monday in Milan. Here was a man with vision and it became clear from our first conversation that there was an opportunity to do something really special, ground-breaking, that would signal real change on a global scale.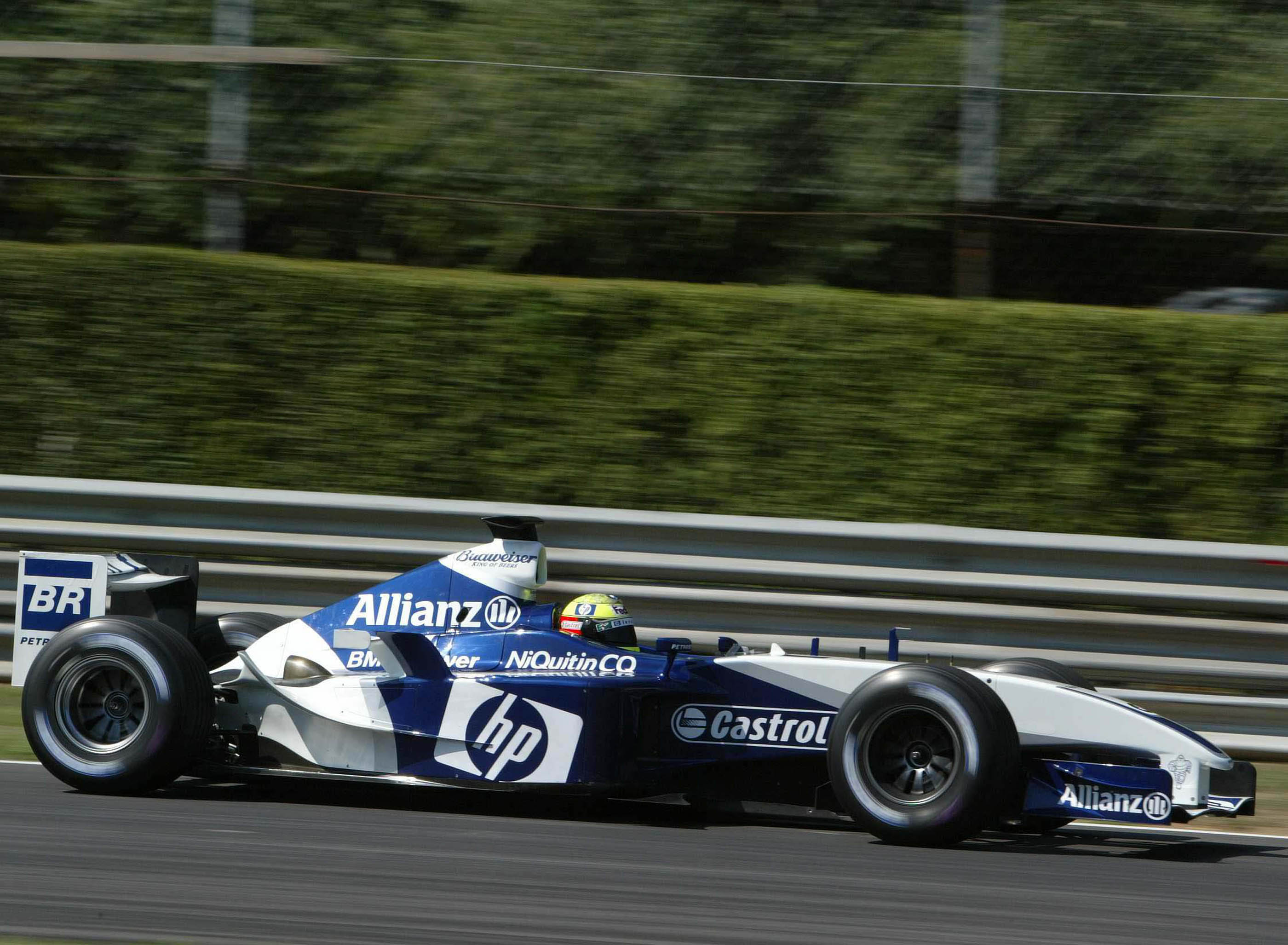 For the next eight months, Madincea, myself and my colleague Christian Vine, with tremendous encouragement from Frank Williams, set about trying to turn a vision into a multi-million dollar reality.
It was a deal that was fraught with difficulties, not least of which was GSK's marketing structure which ensured that each product line had to operate its own profit & loss accounting system and although GSK as an organisation could easily afford to be title sponsor of the BMW Williams F1 team, the smoking cessation division could not. In fact, it could barely afford an F3 budget.
Undeterred, John found a way to create some additional budget from within GSK and on April 15th 2003, GSK's Niquitin CQ sponsorship of the BMW Williams F1 Team was announced to the world.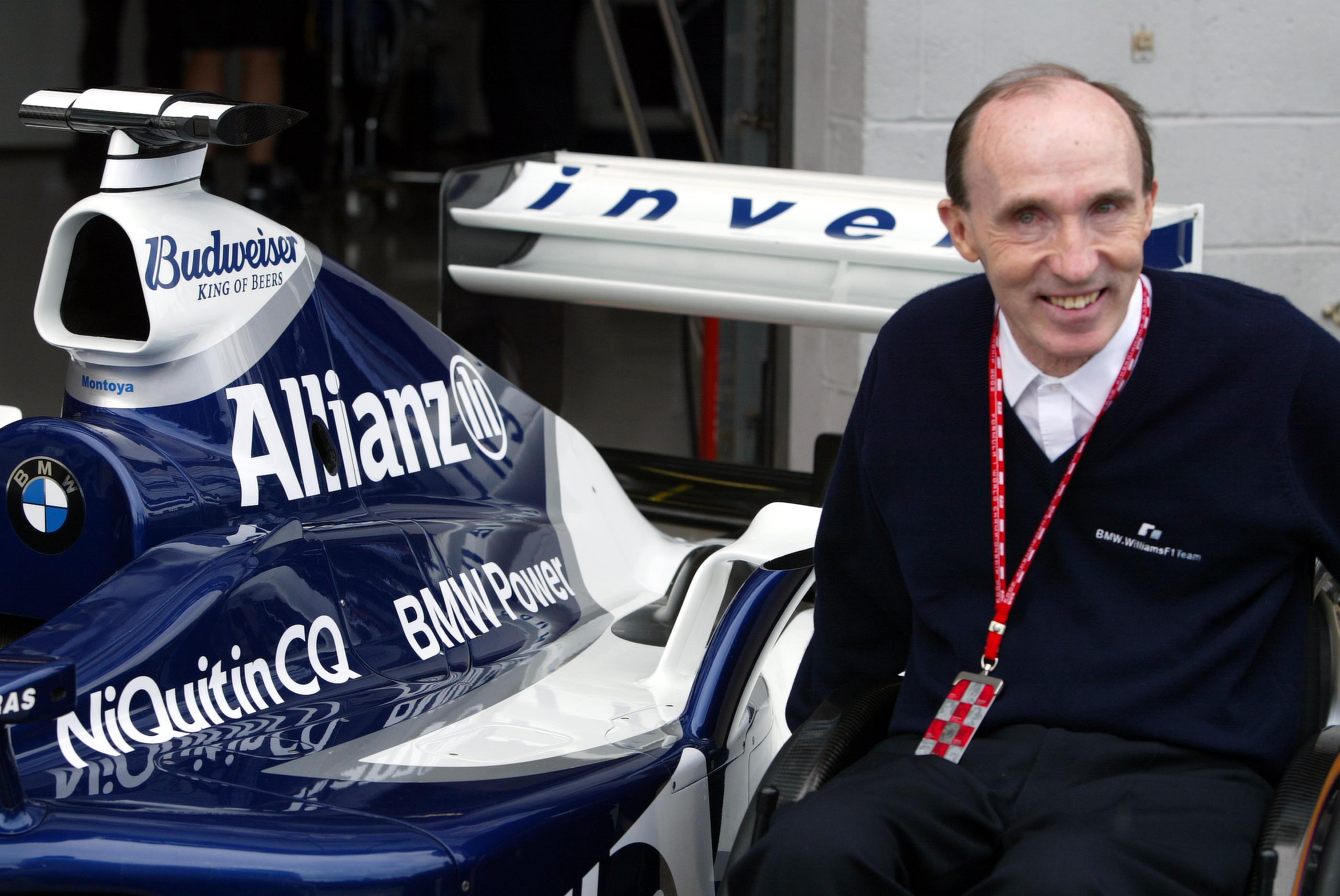 This was never the biggest F1 sponsorship deal and for reasons relating to brand name variations across international markets, the sponsorship only lasted a few seasons. It was nonetheless, a transformative sponsorship statement and it totally vindicated the ballsy decision made by Frank in the winter of 1999-2000 to denounce tobacco sponsorship and to be the first F1 team to build a portfolio of blue-chip organisations that would replace big tobacco's unhealthy dollars.
A Google search will show the coverage that this sponsorship received on the day and I realised that this was a seminal moment when the announcement proved to be a starting gun for more than six hours of back-to-back media interviews for Frank, the GSK executives and myself. Every national newspaper in the UK covered the story, none more so than the Financial Times on their front page. Happy sponsor, happy Frank, happy days.
Adjusting to a new world order.
---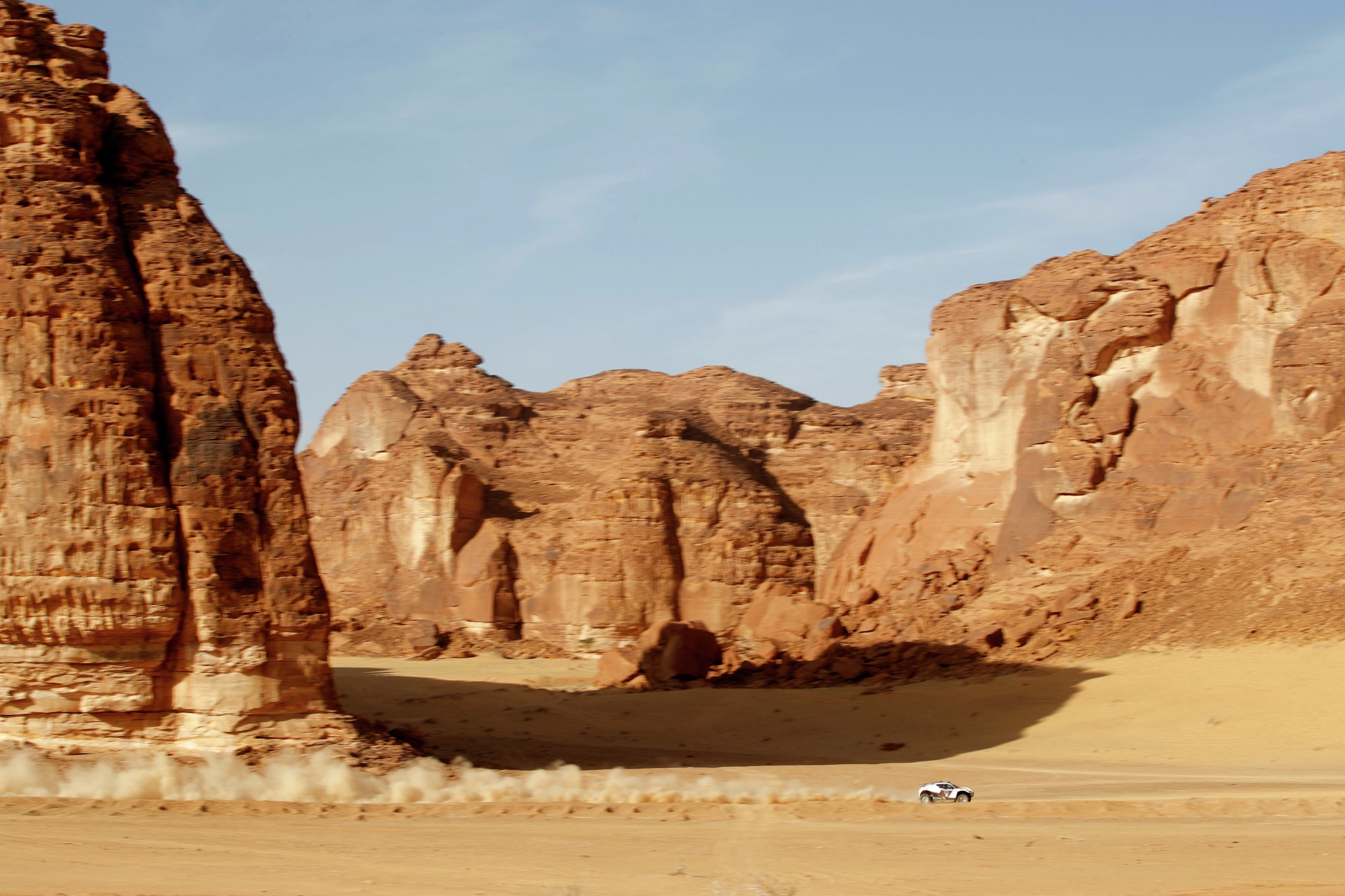 It had only been a few weeks since the world had shuddered to a screeching halt as the COVID-19 identified disease swept through an unsuspecting and frightened public.
All racing had stopped but of course, being a bunch of optimistic racers, we were not going to let something like a worldwide pandemic slow us down.
The voices on the Zoom call were familiar: Zak (Brown), I had known since the mid 1980s when he was trying to establish himself as a race driver in the UK, Richard (Dean) I had known for a similar time and I had helped him to get a drive in Japan. Michael (Andretti), was much newer to me but we first met in 2014 and I was now working for him, ditto JF Thormann and Roger Griffiths.
"We're gonna do this new idea of Alejandro's – Extreme E," drawled the two American owners of what was to become the Andretti United Extreme E team. "It'll be great fun and if this COVID thing lasts it might just be the only racing on the planet," quipped Zak – only half joking. Can you find the money Jim?
Swept away with their enthusiasm and trying to ignore the doom warnings delivered by News at Ten the previous evening, I cheerfully responded – "sure". The Zoom call ended and reality bit. What had I just agreed to? How dumb could I be?
Without wishing to destroy my reputation with my bosses, I talked myself out of a reverse gear climb-down and instead, I vowed to re-read the best sponsorship book of all time – Sponsorship and the World of Motor Racing by Guy Edwards and Russell Bulgin.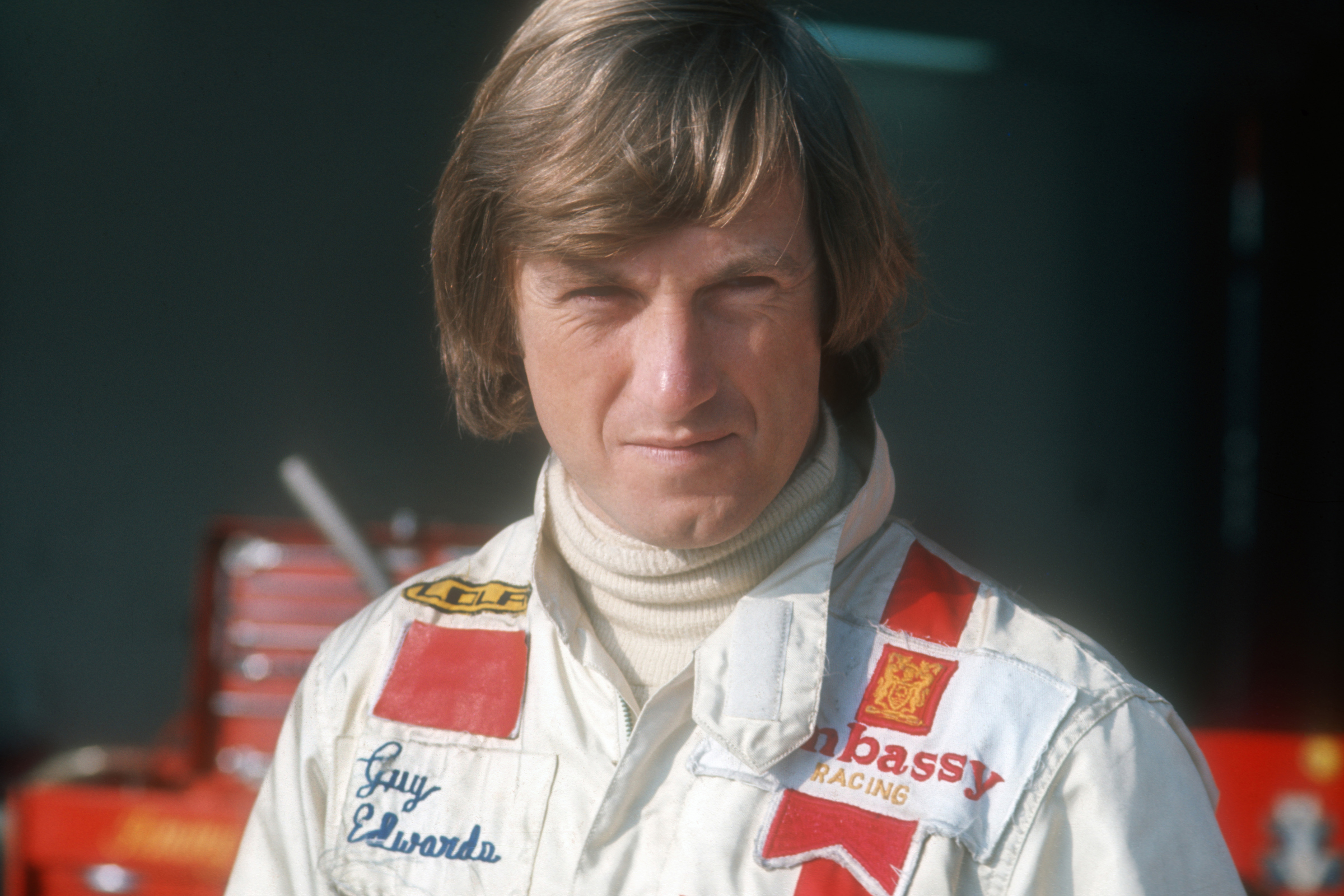 It's a rare and brilliant book which is 50% an autobiography of Guy's versatile racing career whilst the other half reads as the manual of how to go about strategic sponsorship acquisition for motor racing. It proved to be inspiring – as I hoped it would – and I set about replicating one of Guy's deals in a now digital age.
Guy was the first to accept and address the risk of sponsorship. But what if the team/driver I sponsor doesn't win? What if the car breaks down or the driver crashes? Guy faced all of these questions when pitching to potential sponsors and he figured out a way to de-risk any proposition through media partnerships.
In Guy's day, it was securing from printed publications, pages of advertising in return for on-car and driver branding, hospitality rights and other marketing benefits which he could then pass on to a third party sponsor. As many publications were not selling all of their advertising pages or if they were they could simply print more pages, the cost to the publication was very little to zero. In return, they received a high-profile sponsorship and an introduction to new companies which had never previously advertising with the publication.
Armed with pages of advertising inventory with a known (high) value, Guy then pitched his sponsorship deal to targeted companies and matched every sponsorship dollar with the equivalent in advertising inventory with a respected print publication. Win-win for everyone and suddenly Guy's prospects had a compelling, risk-free proposition to take to the board that couldn't be turned down.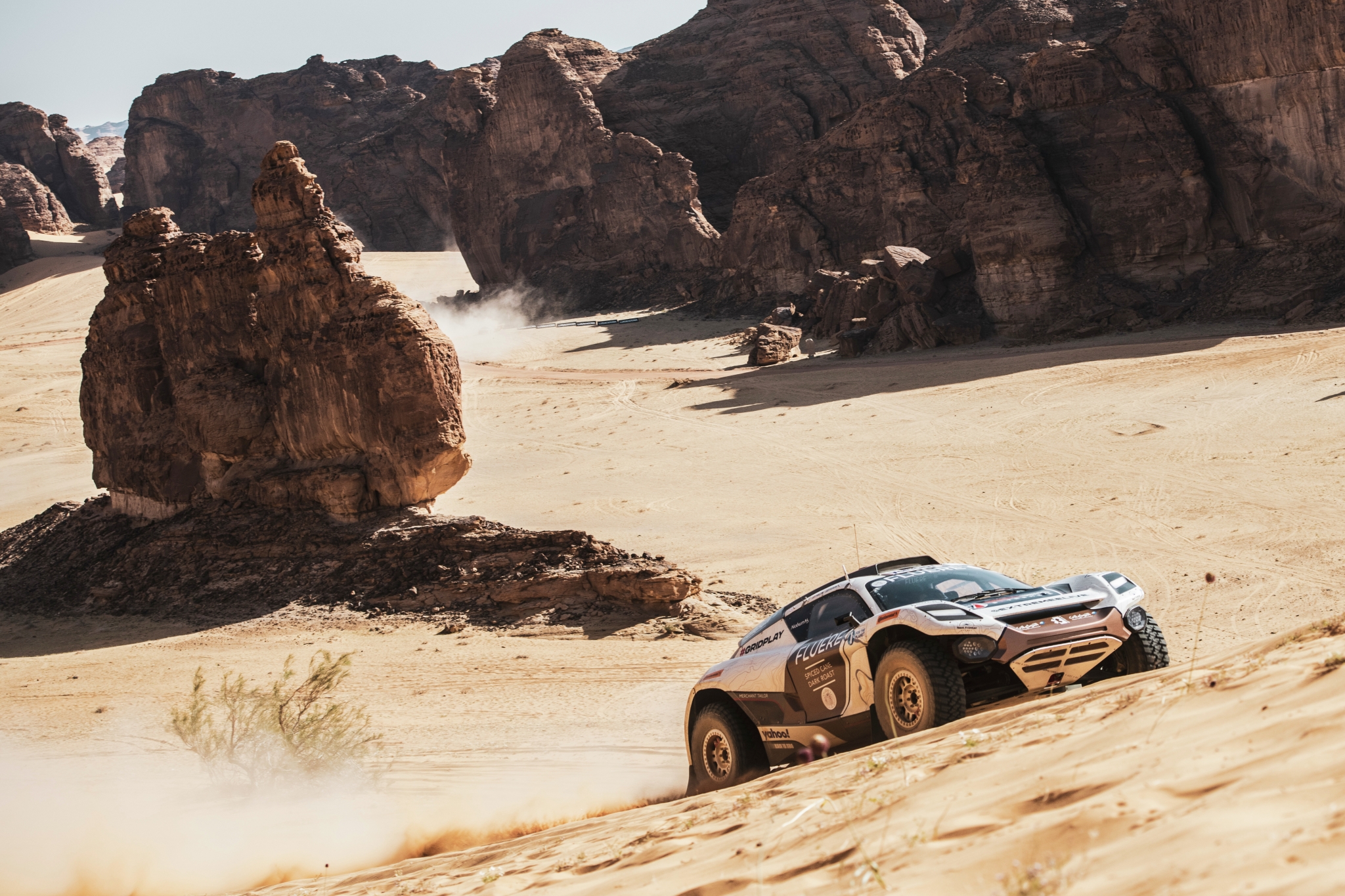 My idea was therefore to de-risk our approach to finding money in the middle of a pandemic for a form of social-purpose motorsport which, thus far, had not extended very far from Alejandro Agag's fertile imagination, let alone into the hearts and minds of board members who were fighting the everyday realities of a business and a workforce hit by COVID-19.
In a digital world this meant online platforms where large volumes of traffic could be accessed and where banner advertising could result in click-throughs to brand products and offers.
My outreach to Verizon Media proved to be prescient and apposite. VM's EMEA executive Marko Johns was sharp, intuitive and already looking beyond the immediacy of lockdowns. He quickly grasped my concept, loved the idea of Extreme E and via Zoom calls we worked out a substantive media deal that would arm me with my de-risk advertising inventory.
We never met in person before the deal was concluded, it took a further seven months for that to happen, but through football related banter (he Spurs, me Watford) we built a rapport, structured a deal and sold it upstairs (Marko's job was much harder than mine) initially under the HuffPost brand but when that was sold-off during mid contract negotiations, we settled on VM's Yahoo! brand.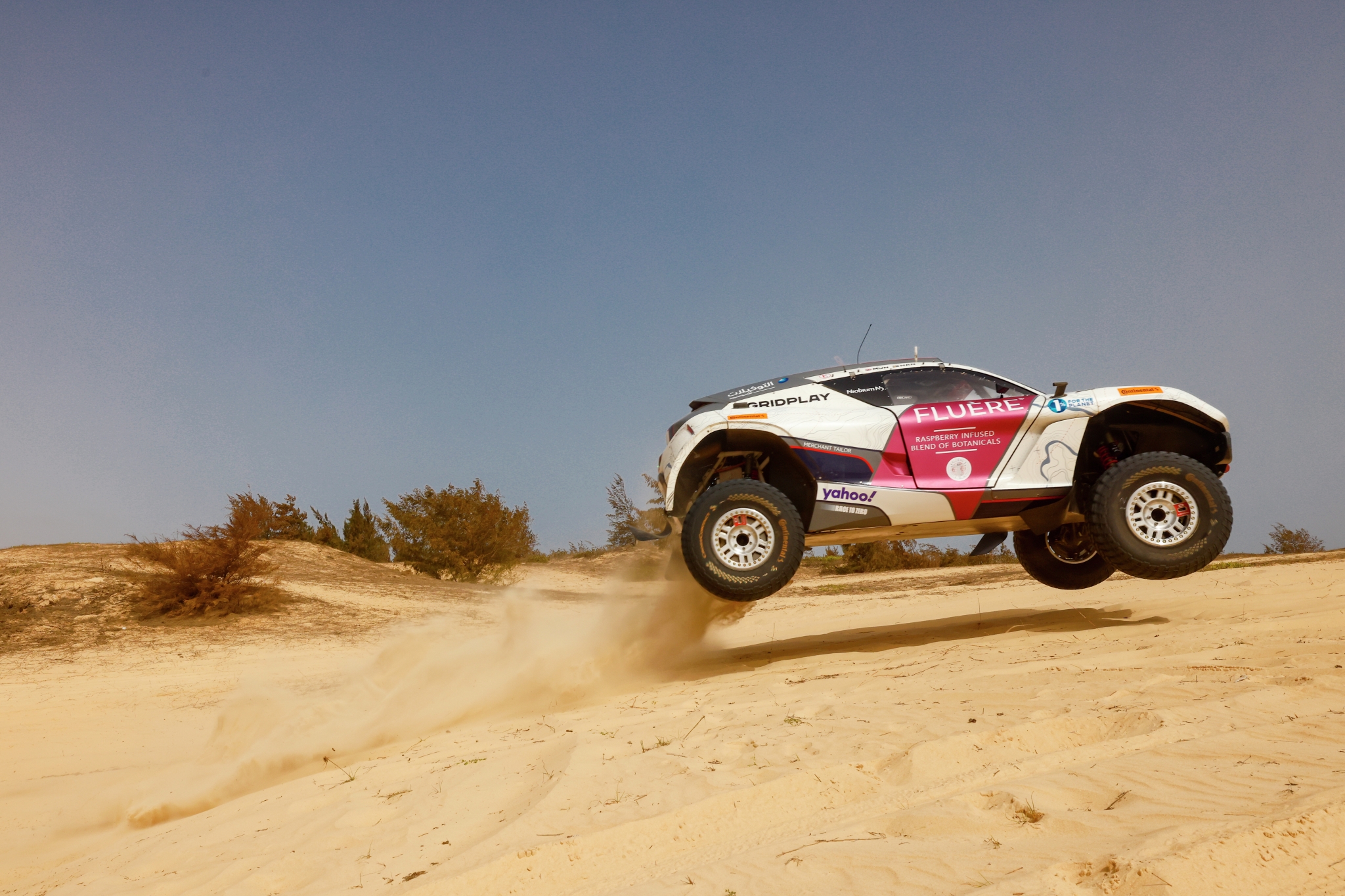 All that was needed now was a cash-paying third-party sponsor. My luck held and I was introduced to a retail industry legend who was embarking on an acquisition of various drinks brands, including the non-alcoholic distilled liquor Fluère, and with international ambitions, Extreme E was a perfect fit.
Deal done in time for the first ever Extreme E race in Al'Ula, Andretti United raced with the colours of Fluère and Yahoo! (amongst others).
Adjusting, for digital times and pandemics.