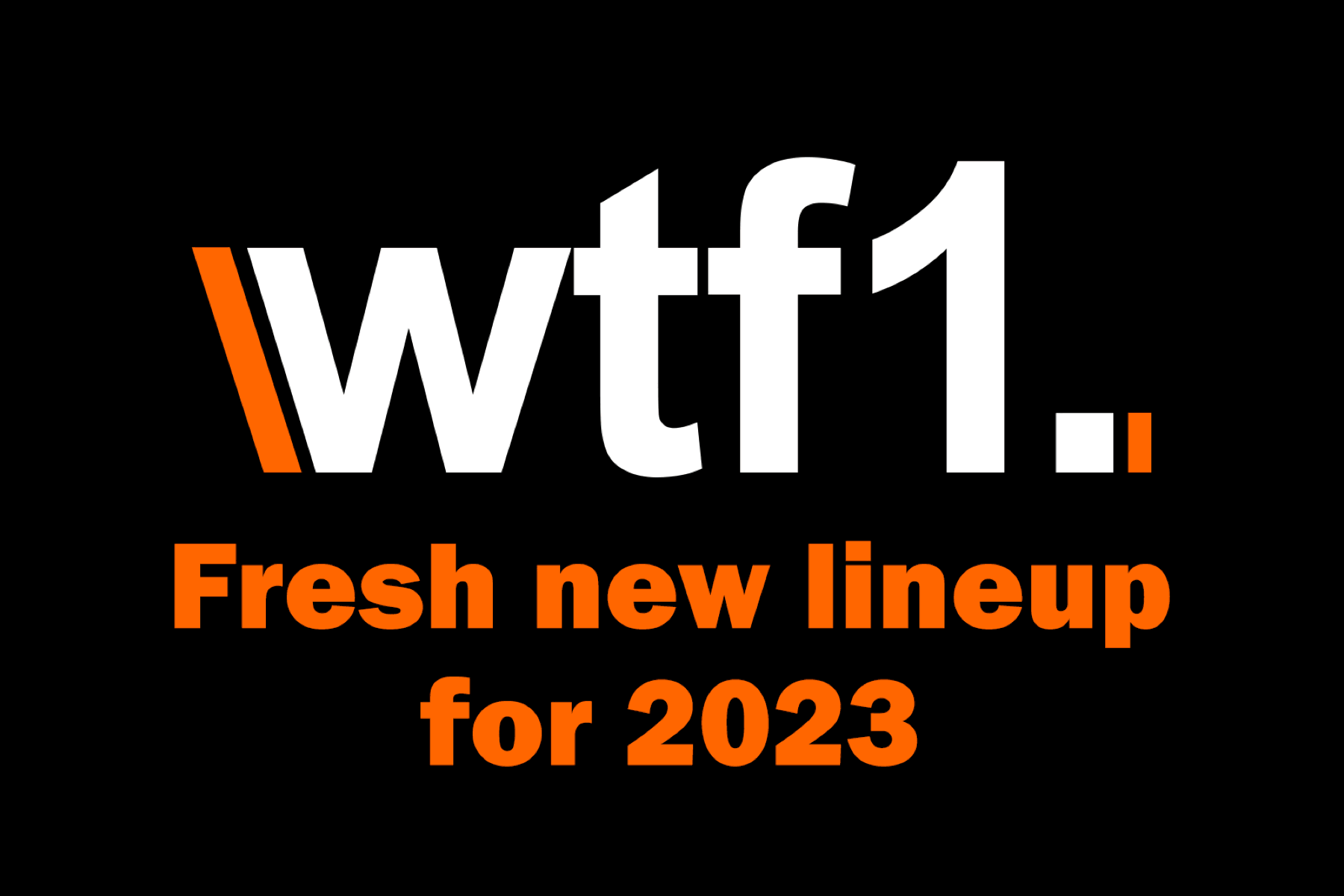 WTF1 youth audience continues to grow with 43% under the age of 24




US audience grows 50% year-on-year




New pre-season signings to continue massive growth of WTF1




Ex-F1 Racing magazine editor Ben Anderson joins as Editor in Chief




BBC radio's F1 commentator Jack Nicholls to host WTF1's flagship Internet's Best Reactions YouTube series
LONDON, UK (Monday, January 9, 2023) – WTF1 roars into 2023 with a host of new faces as the brand looks to deepen its appeal with the new generation of Formula 1 fans.

With F1 experiencing huge growth among new, younger, more diverse fans, the opportunity arose to cater directly to that audience. As authenticity is at the heart of WTF1's 'by fans, for fans' motto, having a team of content creators who understand exactly how new fans are experiencing the sport was key.

WTF1 continues as a market leader in the young F1 fan demographic, with its YouTube, Instagram and Twitter accounts each having more than one million subscribers/followers.

More than 43 percent of the WTF1 audience is under the age of 24 while the massive growth of Formula 1 in the US highlighted by that region also being the largest market for WTF1 at 21 percent and experiencing a 50 percent growth in audience.

The new team members who will develop content for the WTF1 fanbase include:
Andre Harrison: Founder of Motorsport101 and outspoken critic of the #weraceasone sport washing campaign

Hannah Atkinson: Drive to Survive F1 convert who has been gaining paddock experience as an F1 influencer

Ciaran Oakes: TikTok viral sensation who will bring his unique take on the world of F1 to bear across WTF1's video output

Charley Williams: Die-hard McLaren supporter, who is a fan of motorsport across the disciplines, not just F1
To help these emerging talents to bring their abilities to the fore, highly experienced motorsport editor Ben Anderson has taken on the role of WTF1 Editor in Chief. With years of experience as editor of F1 Racing magazine, Ben was already part of The Race Media family and will continue to contribute to The Race's in-depth output as well as helping to redefine WTF1's content. Katy Fairman will ensure continuity in her role as web editor.  
Finally, it is with enormous pride that we can announce that BBC radio's F1 commentator and Formula E world feed lead Jack Nicholls will be the new host of WTF1's flagship Internet's Best Reactions YouTube series.
"WTF1 has been around for almost 13 years and was in need of a refresh," said The Race Media founder and COO Andrew van de Burgt.
"I believ
e the new team we have assembled gives us the best opportunity to keep the brand relevant and cater to the next generation of Formula 1 fans.
"Tom Bellingham and Matt Gallagher did a tremendous job in establishing the brand and taking it to the strong position it is in now. Without them, none of it would have been possible. We wish them every success in the future with their new endeavours."