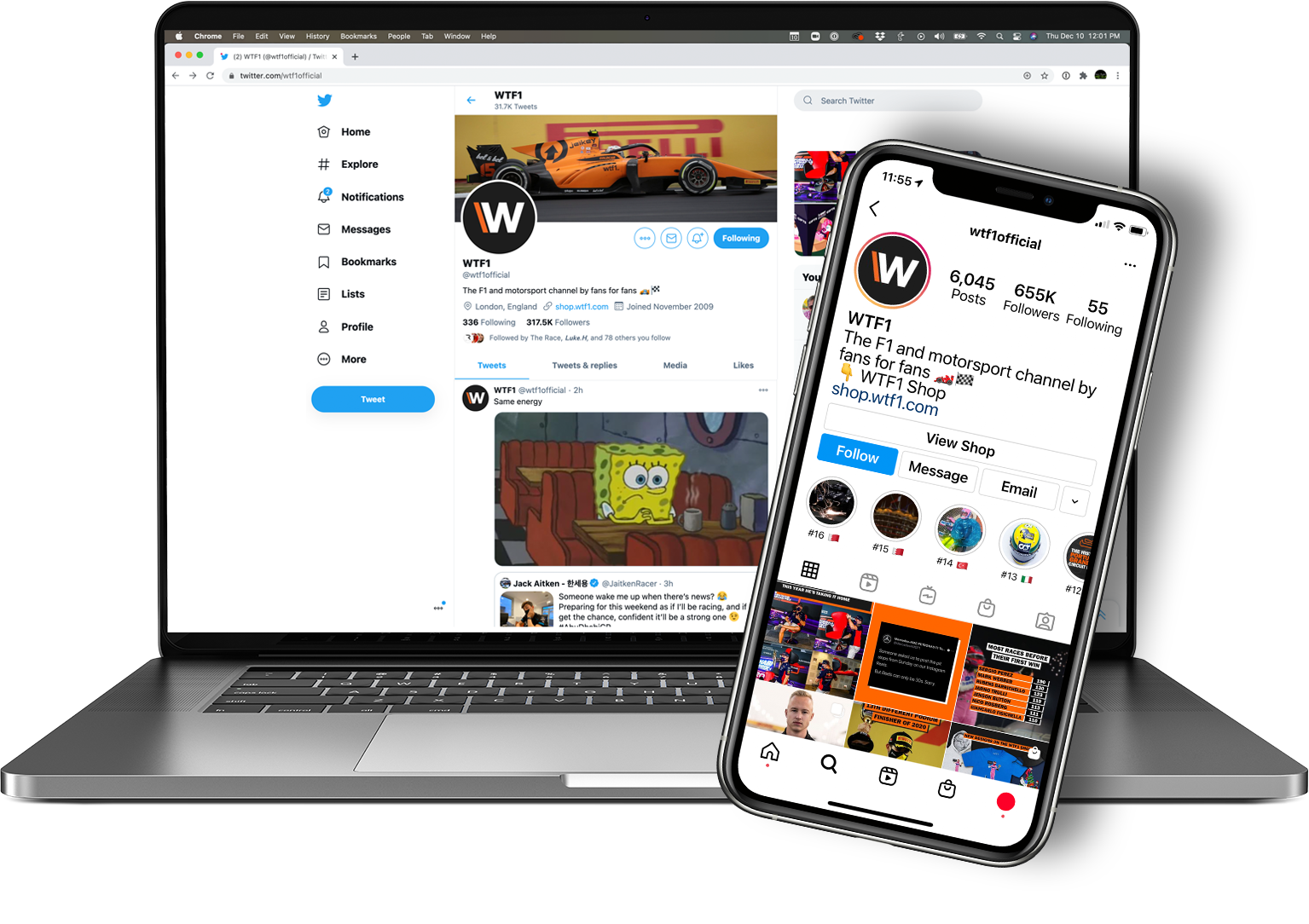 ​The formation of The Race Media Ltd has resulted in a lot of praise for the team at The Race as it delivers on its objective – be the challenger to the motorsport media establishment and 'super serve the super fans' with a new approach.
What has been lost is that part of our new group is the motorsport media brand that delivers news and entertainment to the fans with an edge – WTF1.
WTF1 feels fresh and new, and different. It's two of those things for sure – but it is actually ten years old! Founded by Tom Bellingham in 2010, WTF1 has had a number of different owners over the years – we took over looking after the brand and the team in June 2020. Why the history lesson? Well, it dawned on us that WTF1 just had its best-ever week in ten years. Here at The Race Media Ltd, we are proud that our custodianship of WTF1 has revitalised the brand and team to hit new highs.
Traffic on WTF1.com and views on the YouTube channel is the biggest ever. But volume and reach isn't everything. And for WTF1, it's not the important part of the story.
Any brand that engages with its followers, fans, and supporters at industry-leading levels is one to shout about. Here's the shout for WTF1 ….
Last week on Instagram, WTF1 achieved an engagement rate of 45 percent. On Twitter, it was 40 percent. And these are off of a larger than most following on both platforms. So what is "engagement rate" – this is the amount of interaction our followers have with each post – retweets, likes, comments, etc. The industry standard is 1.22 percent for Instagram and .027 percent on Twitter!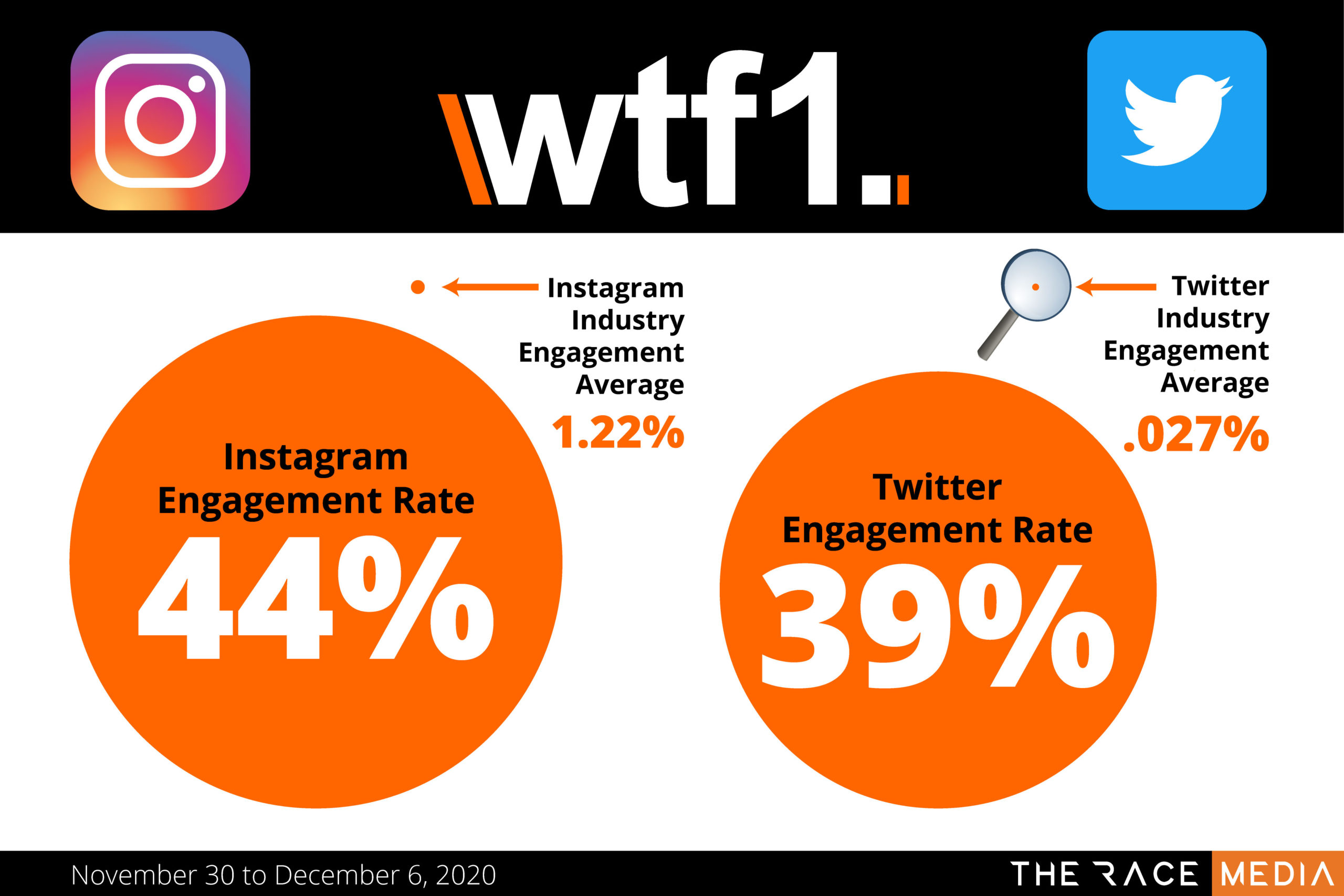 Instagram has seen a 73 percent increase in followers this year to 652K. Twitter followers have grown by more than 112 percent. And we have made a start on TikTok with 40K followers already and more than 2.3 million views.
These numbers are translating into wins for our new partners as well. WTF1 recently ran a promotion for an F1 team that featured one post and a "call to action" on Facebook, Instagram, and Twitter that resulted in more than 32,000 clicks on the competition entry link.
So as I've said before – it's not all about The Race at The Race Media Ltd, and we are proud to be able to offer our partners two very different propositions and audiences via our two leading and fast-growing media brands.
Give me a shout if you want some more numbers. We have a lot. And of course, they are all good ….
DARREN COX
CEO, The Race Media Ltd