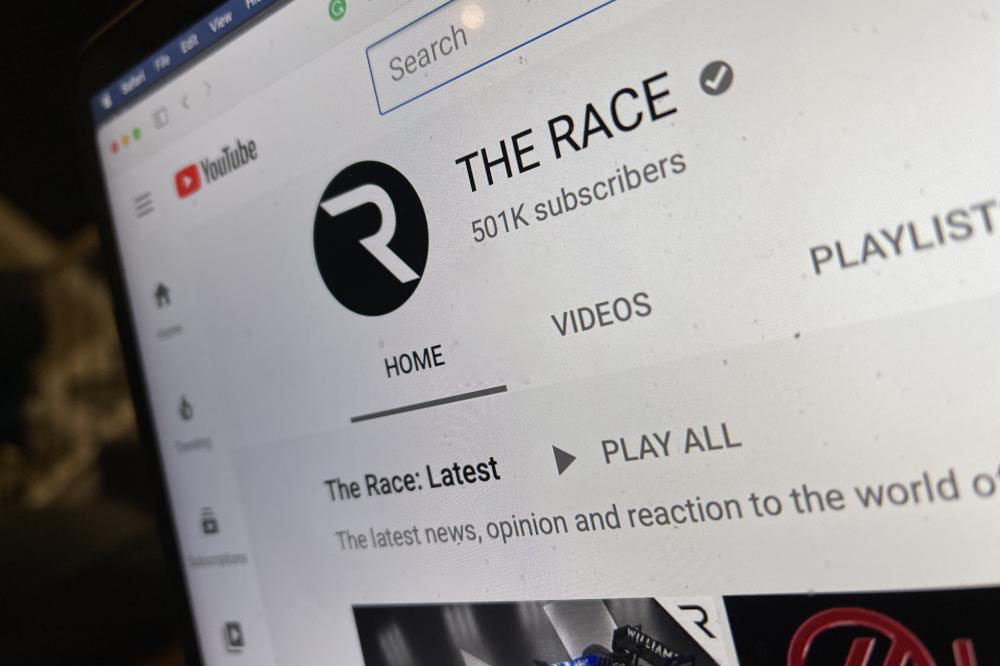 All of us at the Race Media love racing. Not everyone in motorsport is in it for the winning – but we are.
At the weekend The Race YouTube channel hit 500K subscribers. Numbers are thrown around a lot in motorsport but in the end, it's all about winning. So 500K is impressive but our results against the competition are even more so.
We like innovative digital content – so here is a way of showing our numbers that fit our brand!
The chart above shows interaction on our YouTube channels (likes, comments, and more). In the past 12 months, we have launched The Race and relaunched WTF1 as part of The Race Media Ltd family – we have quickly established both brands as clear market leaders in the YouTube video space – beating out leading broadcasters, media brands, and even Formula 1 teams!
Our view count and view length are also ahead of the opposition by some stretch and when you add in WTF1 numbers we have had an incredible off-season in terms of video performance.
Across the two brands we have hit some huge milestones recently – here are a few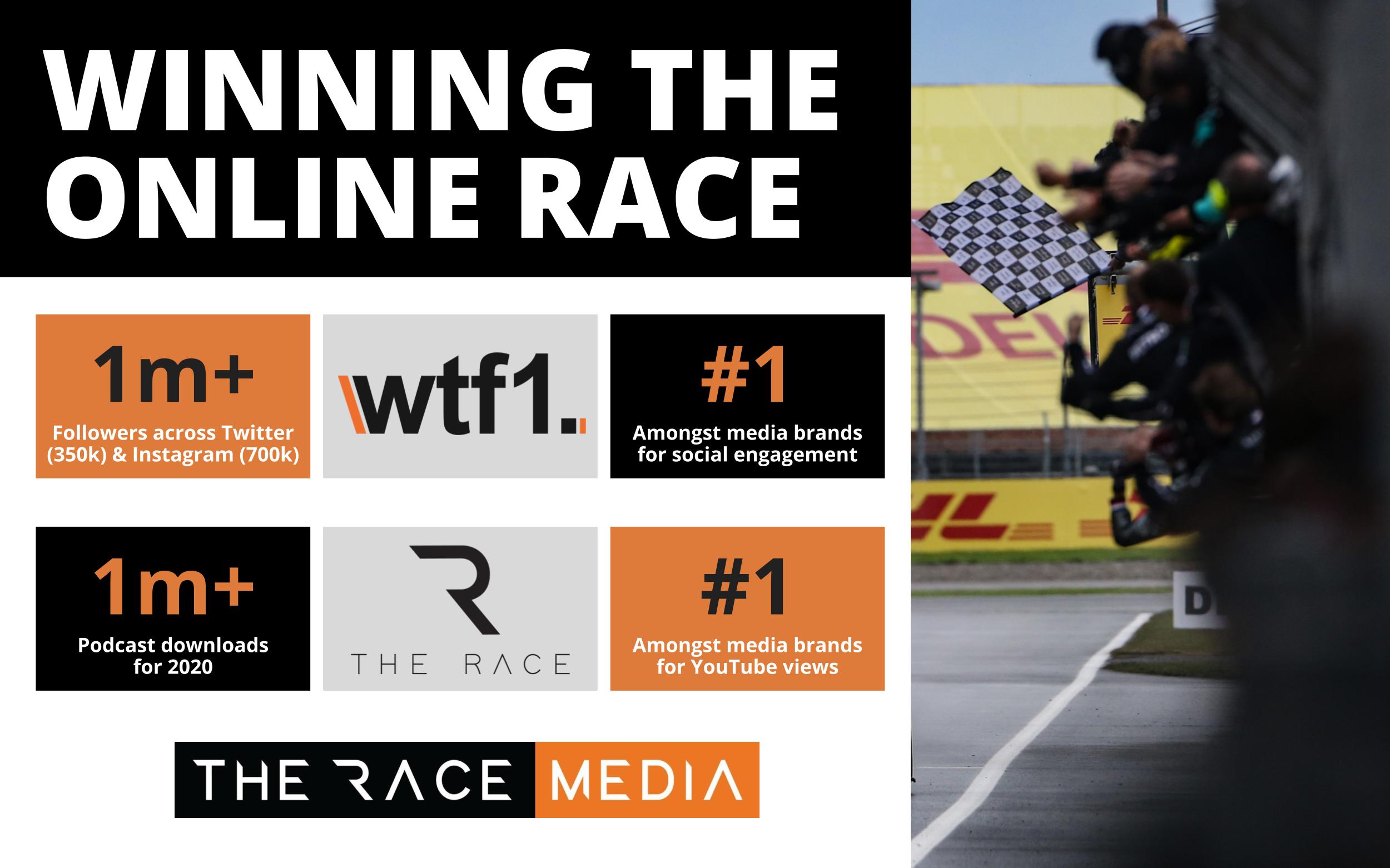 As with any winning team, we are not resting – a brand new website for WTF1 has just been launched and more projects that drive engagement with our huge communities will be launched pre-season.
Our wins are being reflected in the results we are getting for our partners. A recent campaign generated an extra 11,000 followers on social for one brand and 35,000 entries to a competition for one of the F1 teams we worked with.
If you want to engage with fans and win the numbers game you know where we are.
Darren Cox
The Race Media Ltd CEO