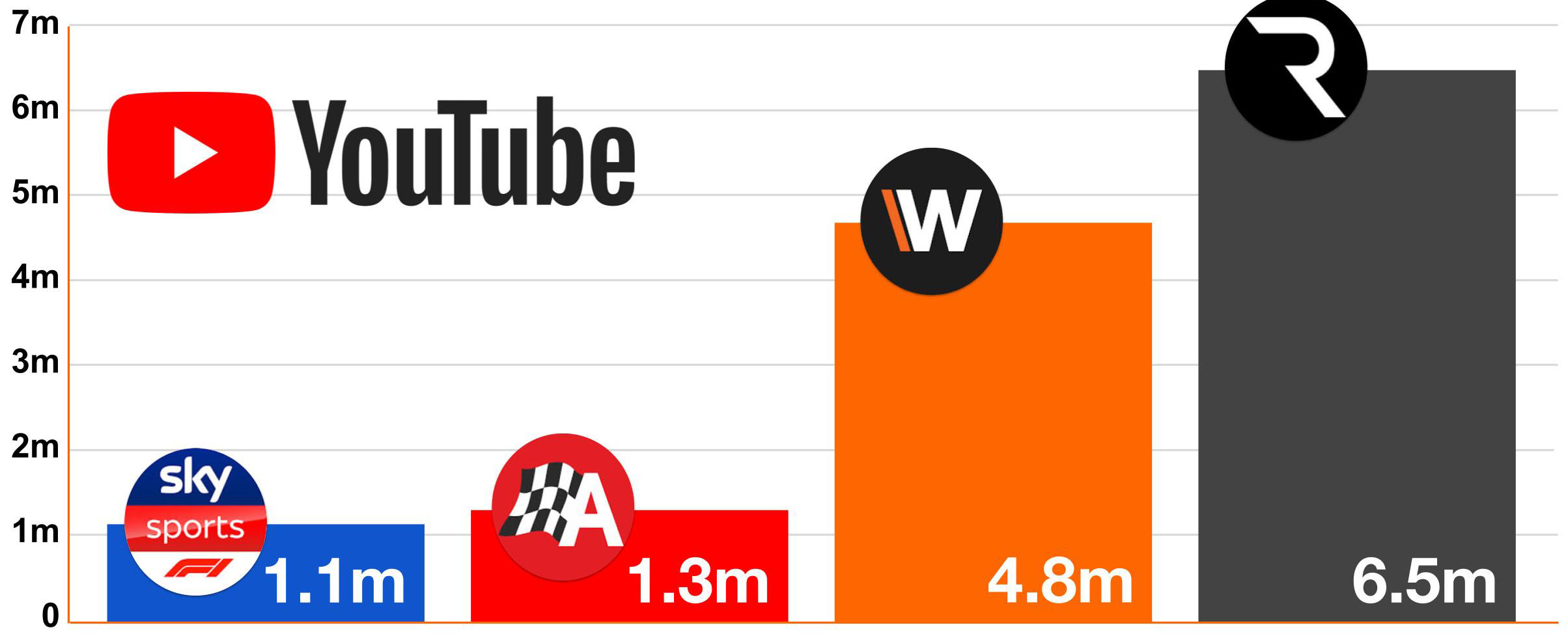 With 43.9 million social media engagements (likes, comments, retweets, etc), 111 million video views, and 2.7 million podcast downloads, we are THE place to consume motorsport content whether it be written, audio, or video.
Based on the data The Race Media goes into the season as favourite. In pre-season we led the opposition with more than four million views of our launch videos and during testing, we carried on the streak with 6.5 million (The Race) and 4.8 million (WTF1) views across the last 15 videos..
But pre-season can be deceptive of course. Mercedes look to be struggling – so maybe our competitors will turn it around. We are going to be faster, better and more engaged so their task is significant.
And recent form suggests trends are with us. Over the past 12 months, we have grown to be the biggest English-language motorsport media group.
And with engagement numbers on Instagram for WTF1 north of 40 percent, not only are the numbers of viewers/fans the biggest but the way they are attached to our brands is well ahead of our competition.
We have a load more stats for you as we go into the season.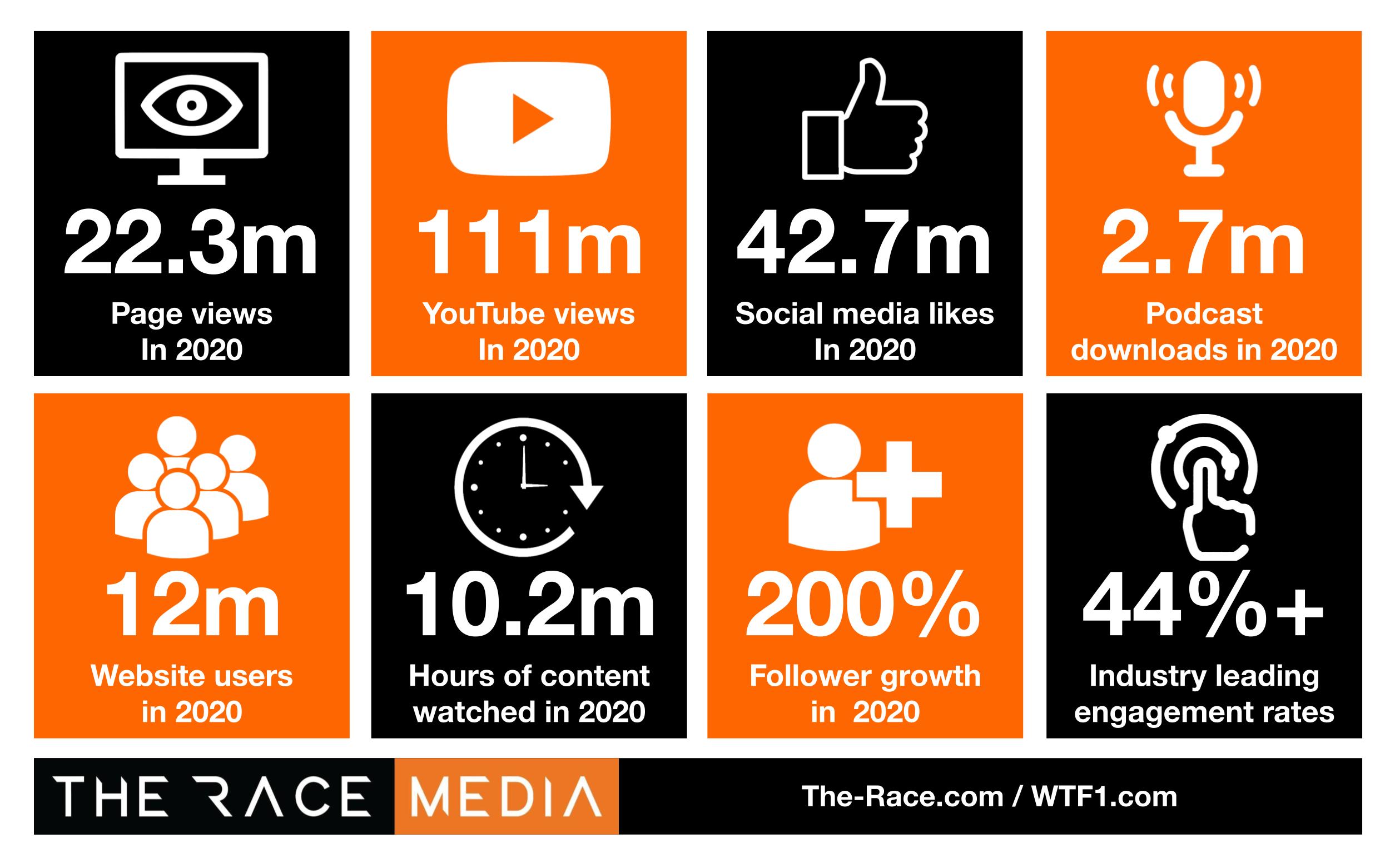 Engaging content is the place where sponsorship meets activation – providing the platform to launch a new product, engage fans, establish a narrative around brand values, share relevant competitions, tell stories and increase market share.
The Race and WTF1 have supported new tech launches by driving up an Instagram following by 12,000 followers in less than three hours via a simple competition; harnessed our YouTube subscribers and social following to attract 400k viewers to live events over two days and driven scale audiences to merchandise channels leveraging partners association with top Formula 1 teams.
These activities all start with telling stories. Authoritative content is king.
Here's to a great season for you and your business – click image below to download more insights.
Darren Cox
The Race Media Ltd CEO