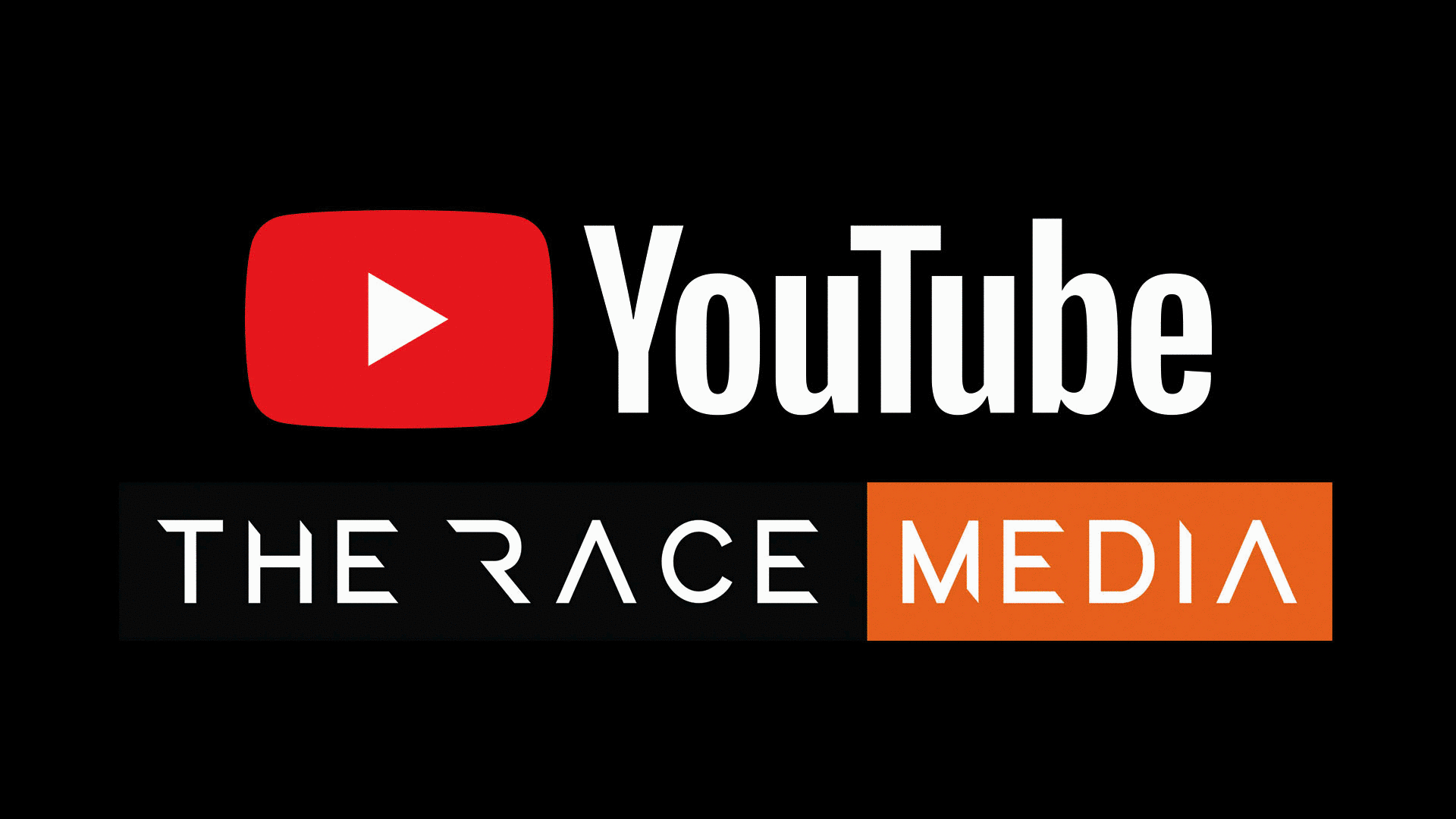 WTF1 and The Race confirmed as fans favourite YouTube channels
6.5x times the number of views compared to Sky Sports F1 and 3 x the number of fan engagement
The home for F1 fan engagement on YouTube – 3m+ reactions, comments, and shares 
2021 YouTube views nearing 100 million
LONDON, UK (Tuesday, September 21, 2021) – The Race Media and its brands WTF1 and The Race have raced to an incredible 1.5 million subscribers in 2021 – adding more than 400,000 subscribers this year. 
This confirms The Race Media as the leading F1 media brand on YouTube at a time when other media houses, sponsors, and teams are pushing for growth. The latest 2021 numbers show The Race Media's channels are dramatically increasing their lead this year.
With more content than ever being produced by F1 sponsors and teams, The Race Media provides a platform where that content may actually be seen by key demographics amongst the F1 fan base. With everyone claiming to be a content producer, The Race Media is driving its growth through quality, relevant and entertaining content. In 2021 the group has produced 310 videos, almost 150 podcasts, and written more than 3,300 stories. 
WTF1 draws the "Drive To Survive" audience away from their Netflix bingeing, and The Race is not only talking to the "super fan" with detailed analysis but is also the go-to news platform for the F1 paddock.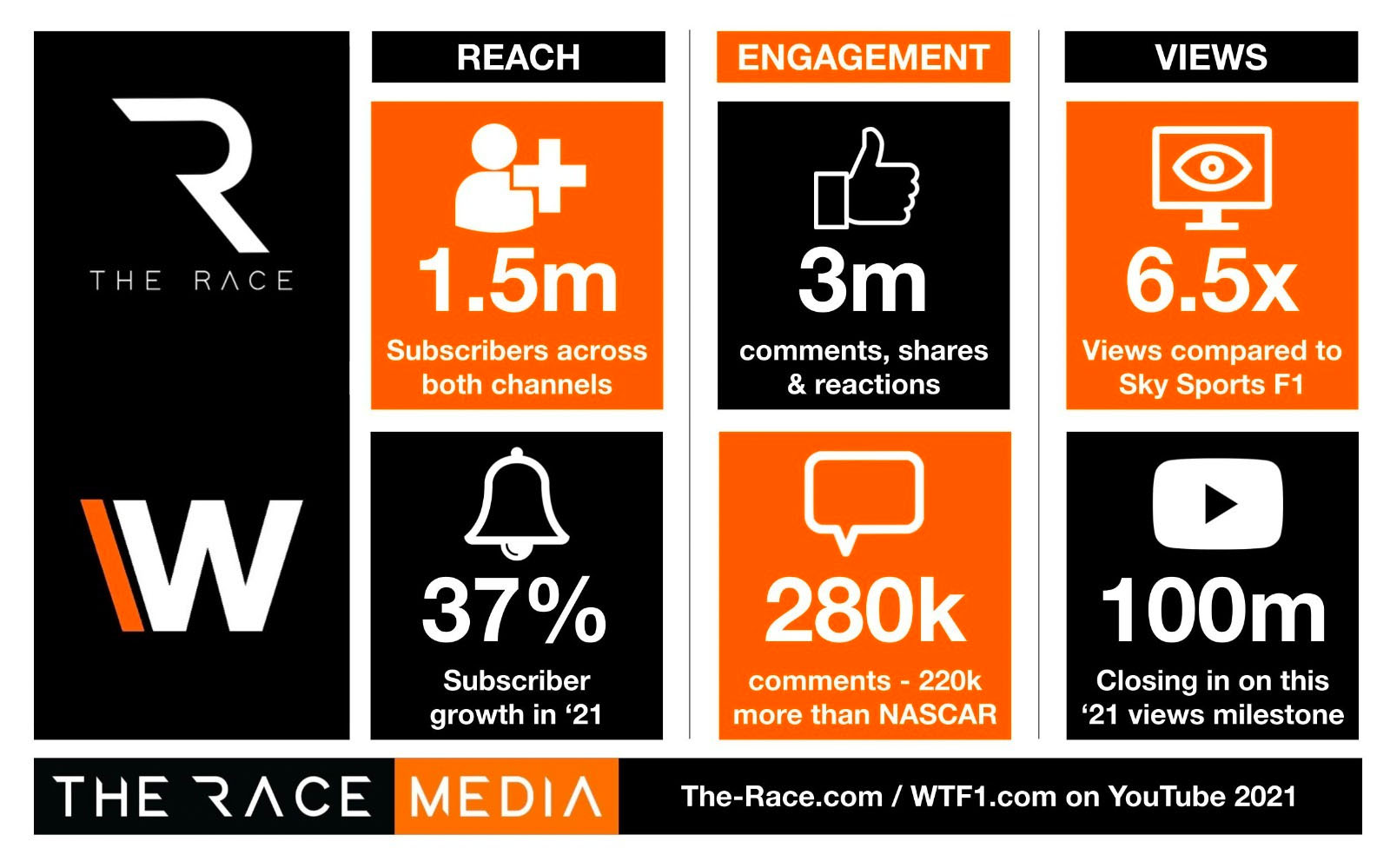 The Race Media's YouTube content in 2021 has attracted:
More than 280,000 comments from fans – 220,000 more than NASCAR's YouTube channel!
More than three million combined comments, shares, and reactions – more than two million more than the leading Formula 1 team on YouTube – McLaren!
Nearly 100 million YouTube views – that's 30 million more than Mercedes, McLaren, Red Bull, Ferrari, and Aston Martin combined!
6.5x times the number of views compared to Sky Sports F1 and 3x the number of fan engagement!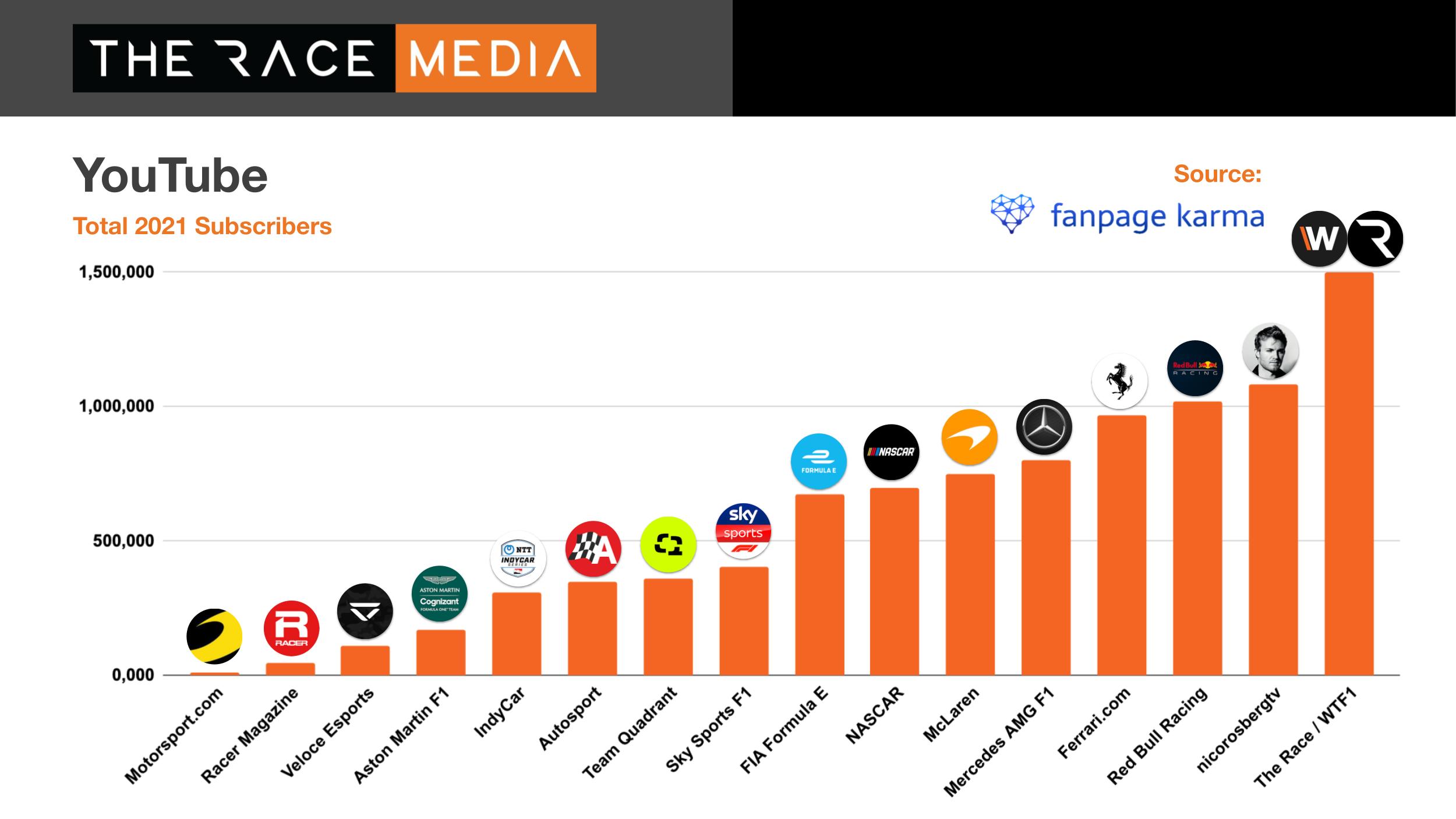 "Our YouTube audience is enormous, massively engaged and leads all motorsport media brands, F1 teams, and other championships (NASCAR, IndyCar, Formula E, etc.) by a huge margin in every available metric," The Race Media CEO and co-founder, Darren Cox said.
"In racing terms, we're completely lapping the field. The opportunities for brands to engage with this audience are incredible. YouTube is an incredible platform on which Formula 1 fans – both young and old – turn to get the latest behind-the-scenes news.
"We're delivering that news to the fans, and we can deliver that audience to partner brands."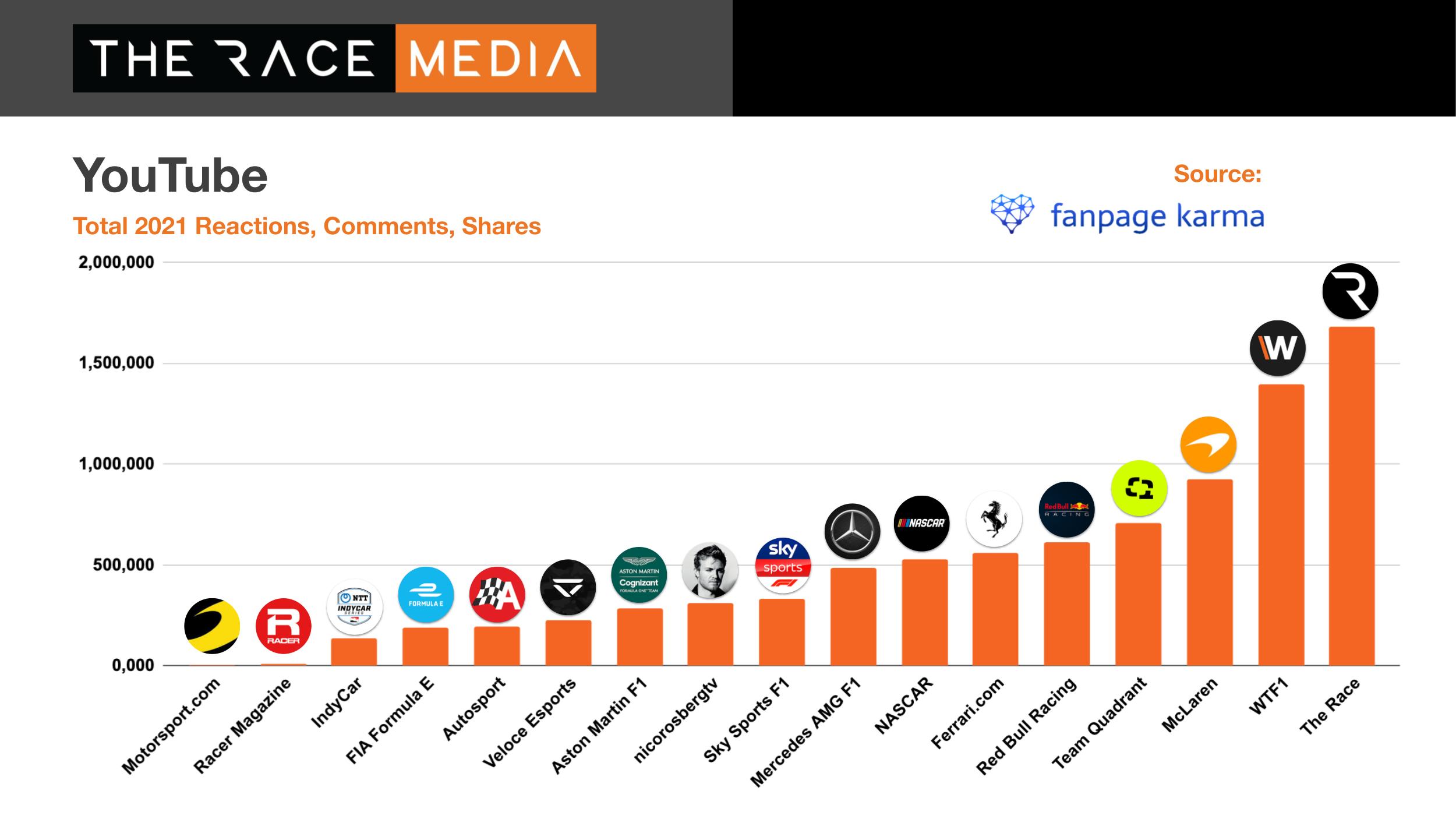 The Race's analysis-driven YouTube content is created by leading F1 journalists Mark Hughes, Edd Straw, and Scott Mitchell – with expert technical input from race-winning technical director Gary Anderson. It has attracted a massive spike in subscribers in 2021 – growing by 42 percent to date.
WTF1's leftfield and amusing approach to covering the world of Formula 1 has garnered a 34 percent subscriber growth as the channel itself races towards the one million subscriber mark.
"Our philosophy at The Race Media is to produce engaging content that resonates with the fans regardless of which channel they use," The Race Media COO and co-founder, Andrew van de Burgt said.
"Video is a central pillar of this strategy, and YouTube – the second biggest search engine in the world – is our platform of choice. To see the results of our efforts and strategy writ large in such a short space of time is very rewarding, but this is only the beginning, and our plans for 2022 and beyond will see even more fantastic content produced for all the motorsport fans out there new and old."