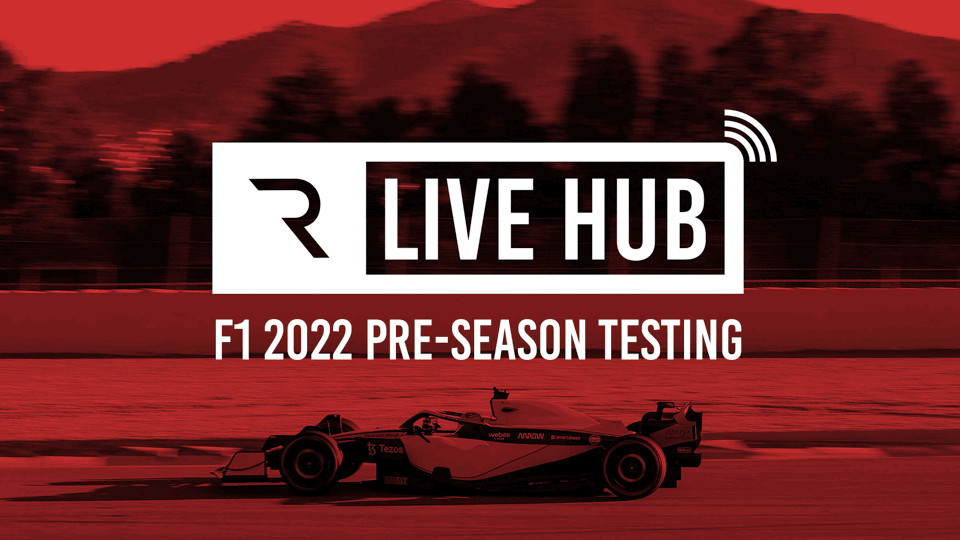 BARCELONA, SPAIN (Wednesday, February 23, 2022) – The first test for Formula 1's new rules era might be a low-profile 'shakedown' with no live timing or TV coverage, but The Race Media has created ways for fans to follow every moment – The Race Live Hub and WTF1's live-streamed YouTube coverage.
The-Race.com is bringing regular live updates from Spain's Circuit de Barcelona-Catalunya over the next three days – keeping fans up to speed on all the times and incidents from the first proper F1 running of the new-look 2022 cars.
F1 writers Scott Mitchell, Mark Hughes, and Edd Straw, plus technical expert Gary Anderson are on the ground in Spain to share their insight and opinions on all the developments and intrigue throughout each day in The Race Live Hub.
Fans will also be able to comment on posts and ask our writers questions as we get the first sense of the 2022 F1 pecking order.
Coverage will be complemented by end-of-day podcasts and detailed video analysis of the key technical developments being deployed.
WTF1's YouTube channel is live streaming with Matt Gallagher and Tom Bellingham commenting on the day's action at Barcelona and taking questions from fans.
The live stream has attracted more than 21,000 peak concurrent views and an estimated 750,000 total streams.
"While Formula 1 fans were treated to live TV from last year's Barcelona tests, that is missing this year so The Race has sent our expert team to Spain to give fans all the latest news," The Race Media co-founder and CEO Darren Cox said.
"The sport is kicking off an exciting new era with new-spec cars, new races, and a massively growing fanbase. For The-Race.com, fan interest is exploding. We're already seeing nearly double the number of page views in 2022 compared to last year and our number of users is up more than 65 percent.
"Our passionate fan base is massively enjoying interacting with Matt and Tom on the WTF1 live stream – this is exactly how the WTF1 team precisely interacts with its young audience. Those are amazing stream numbers considering we don't have live vision from the track.
Coverage began this morning before the beginning of on-track running at Barcelona and can be accessed via The Race homepage at: https://the-race.com/f1-testing-2022-barcelona-day-1/