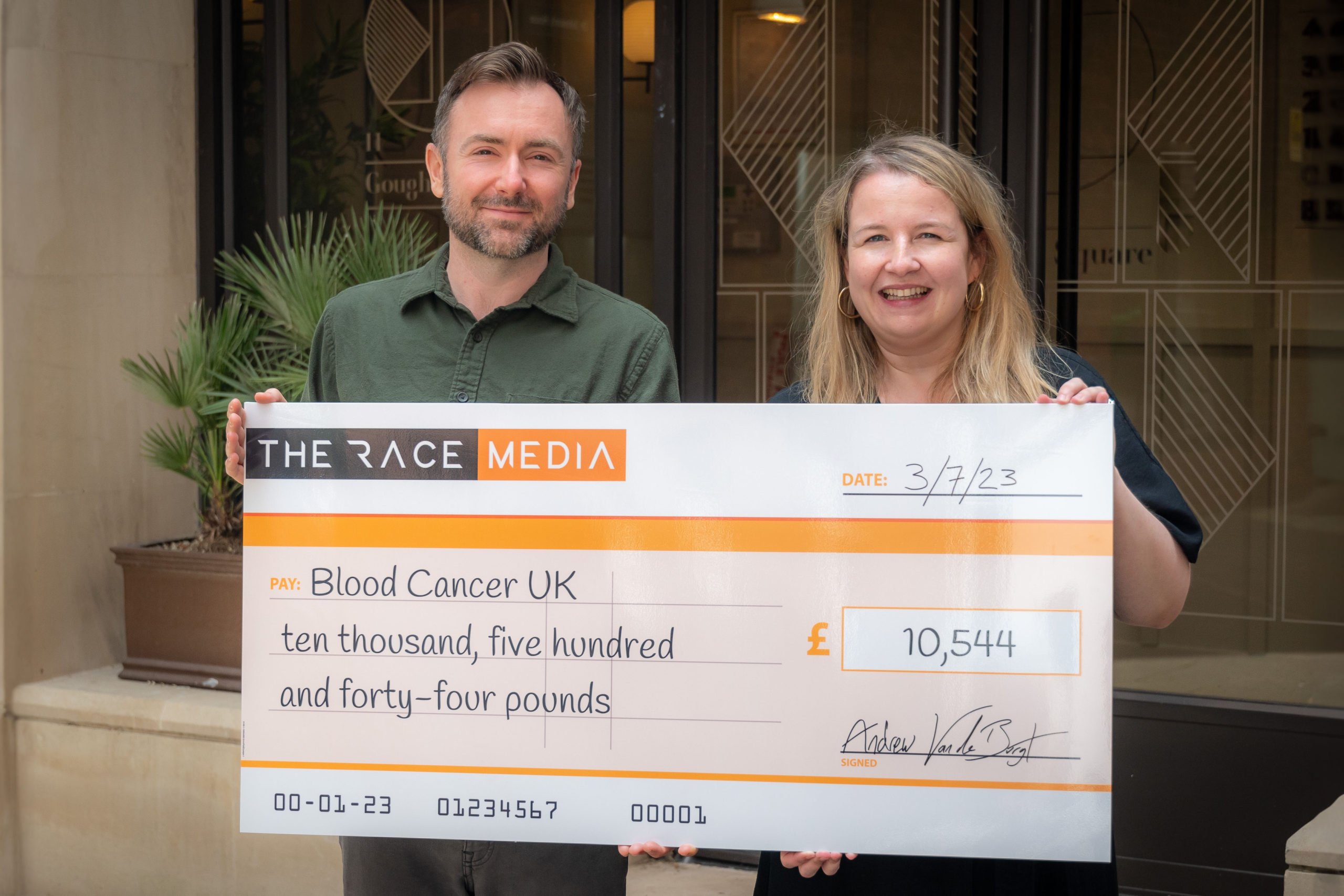 The Race Media has proudly donated more than £10,000 to Blood Cancer UK, its first-ever nominated charity partner.
Over the past 12 months, the staff at The Race Media have taken part in a series of fund-raising events ranging from running the London Marathon to hosting special editions of our podcasts, and the generosity of our fans and followers has been exceptional.
Blood Cancer UK was selected as our charitable partner because of the real-life experience of The Race's Editor-in-Chief, Glenn Freeman, whose own battle with blood cancer was helped by their advice and support. Glenn was given the honour of handing over the ceremonial cheque.
"It's meant so much to me for The Race Media to raise such a huge sum of money for Blood Cancer UK," said Freeman.
"It's thanks in part to the research Blood Cancer UK is involved in that I was able to have the honour of handing over our cheque, almost four years to the day since my own diagnosis. Had I been diagnosed two decades earlier, that almost certainly wouldn't have been the case.
"I have first-hand experience of the life-saving treatments they are helping to develop, the rapid progress that is being made, and all of the other ways they help the Blood Cancer community.
"It's been great fun raising money for such a great cause, and if our efforts to increase awareness of the symptoms to look out for end up saving even one life, then it's all been worth it."
The Race Media sends its sincere thanks to everyone who donated so generously and to our fabulous staff who showed tremendous enthusiasm and commitment to the cause.
Our next charitable partner will be announced in the near future.