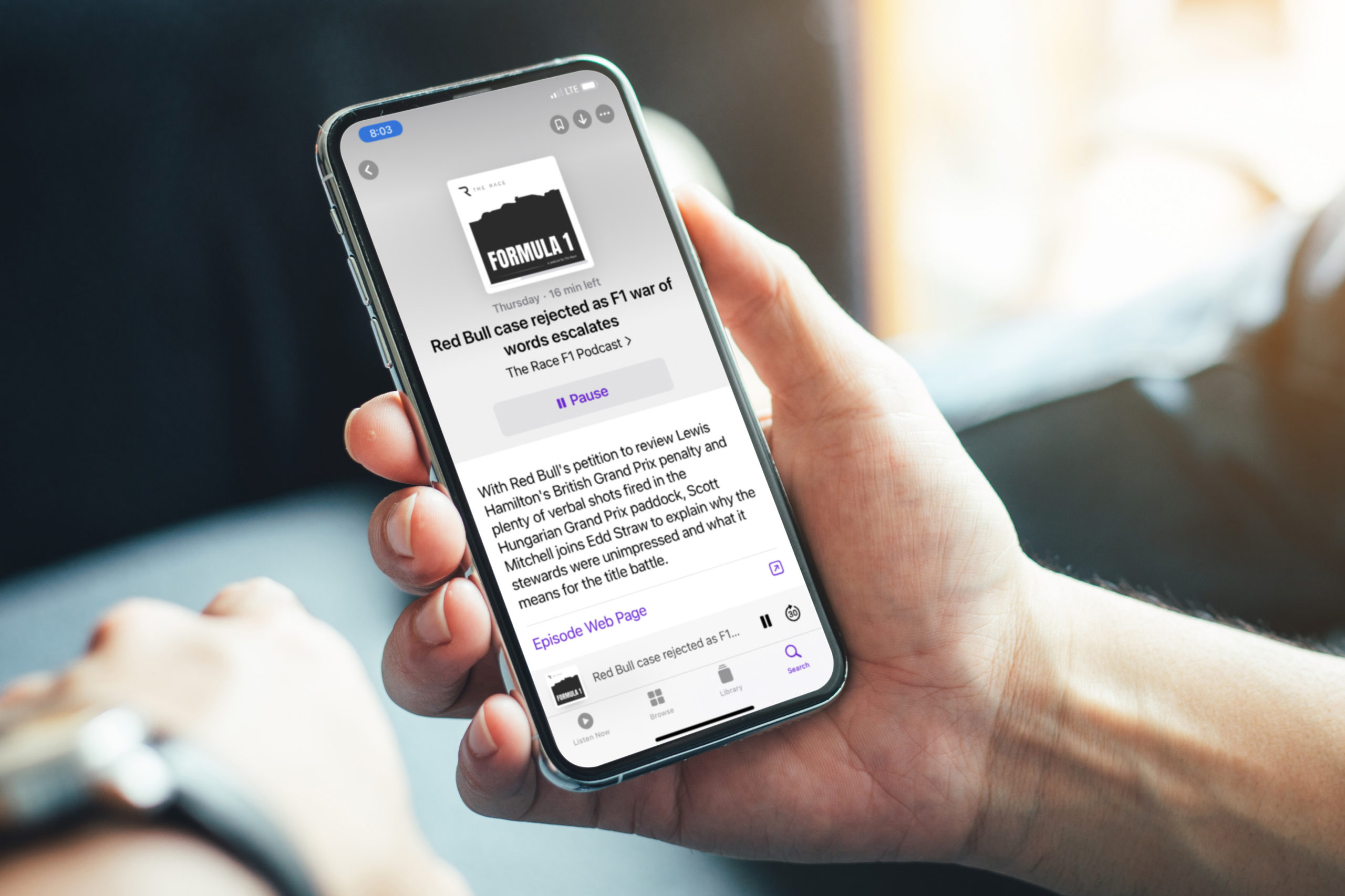 Five million podcast downloads across all The Race Media podcasts
One million unique visitors for The-Race.com in July
New browser extension launched for readers
LONDON, UK (Monday, April 2, 2021) – The Race's Formula 1 podcast, hosted by Edd Straw and featuring regular contributions from Mark Hughes, Scott Mitchell and Gary Anderson, has been downloaded more than two million times since it was launched in January 2020.
The phenomenal growth in The Race Media's flagship show means it is now only behind the official F1 podcasts and the BBC's Chequered Flag in popularity among British listeners.
When shows such as Bring Back V10s, the MotoGP, Indycar, and Formula E podcast are factored in, plus sister brand WTF1's 1.4 million downloads over the same period – total listens are approaching five million!
The Race Media is officially a podcasting powerhouse with monthly numbers now climbing to more than half a million downloads per month.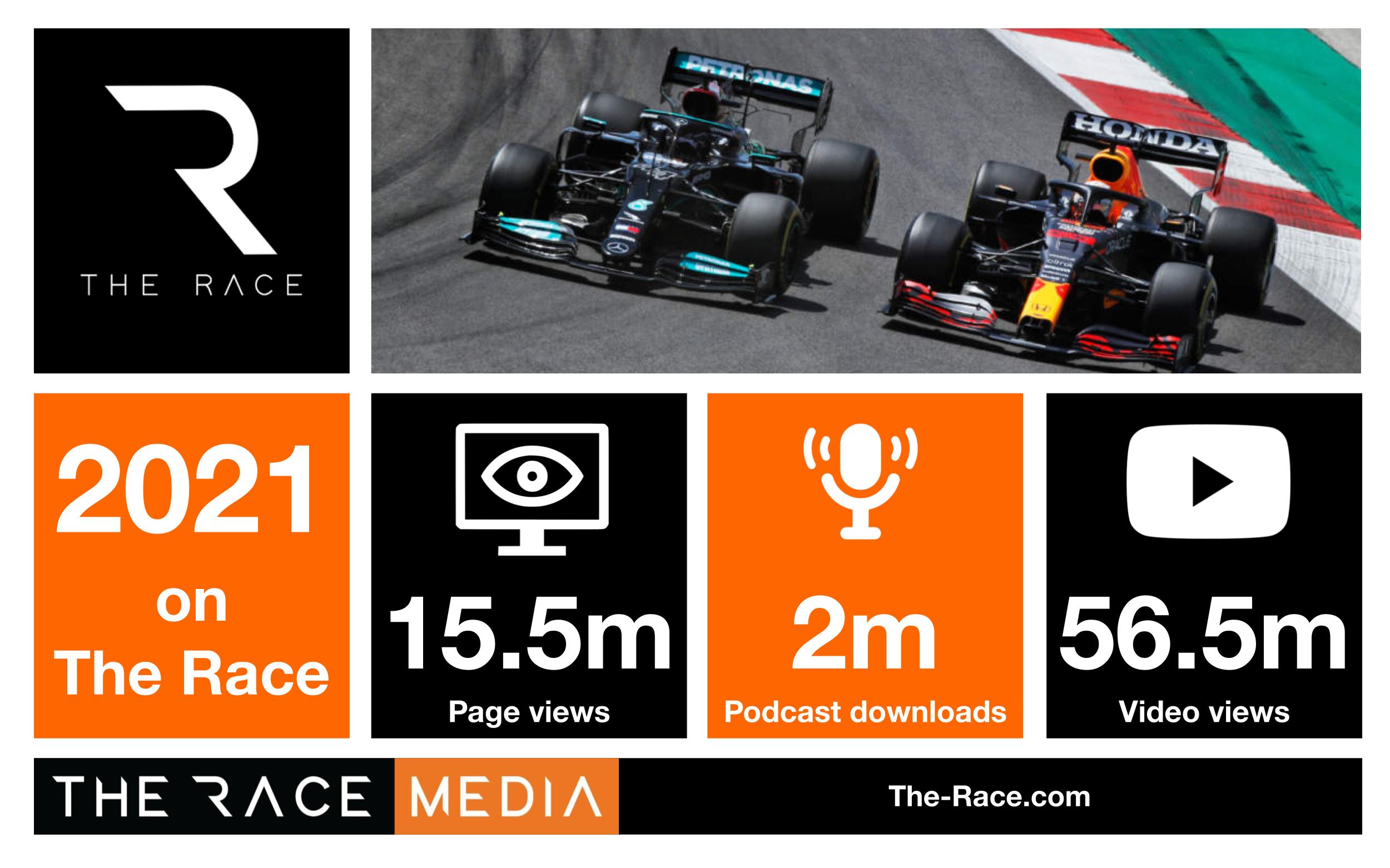 Web traffic milestone
As well as experiencing sustained growth in podcast listenership, www.the-race.com has also surpassed a key milestone – attracting one million unique visitors during the month of July.
Fuelled by the expert analysis of the Hamilton/Verstappen incident in the British GP, as well as class-leading coverage of all MotoGP, Indycar, and Formula E action, the website has continued to add tens of thousands of new readers each month.
YouTube views also continue to climb on The Race with a total of 56.5 million views recorded to date in 2021.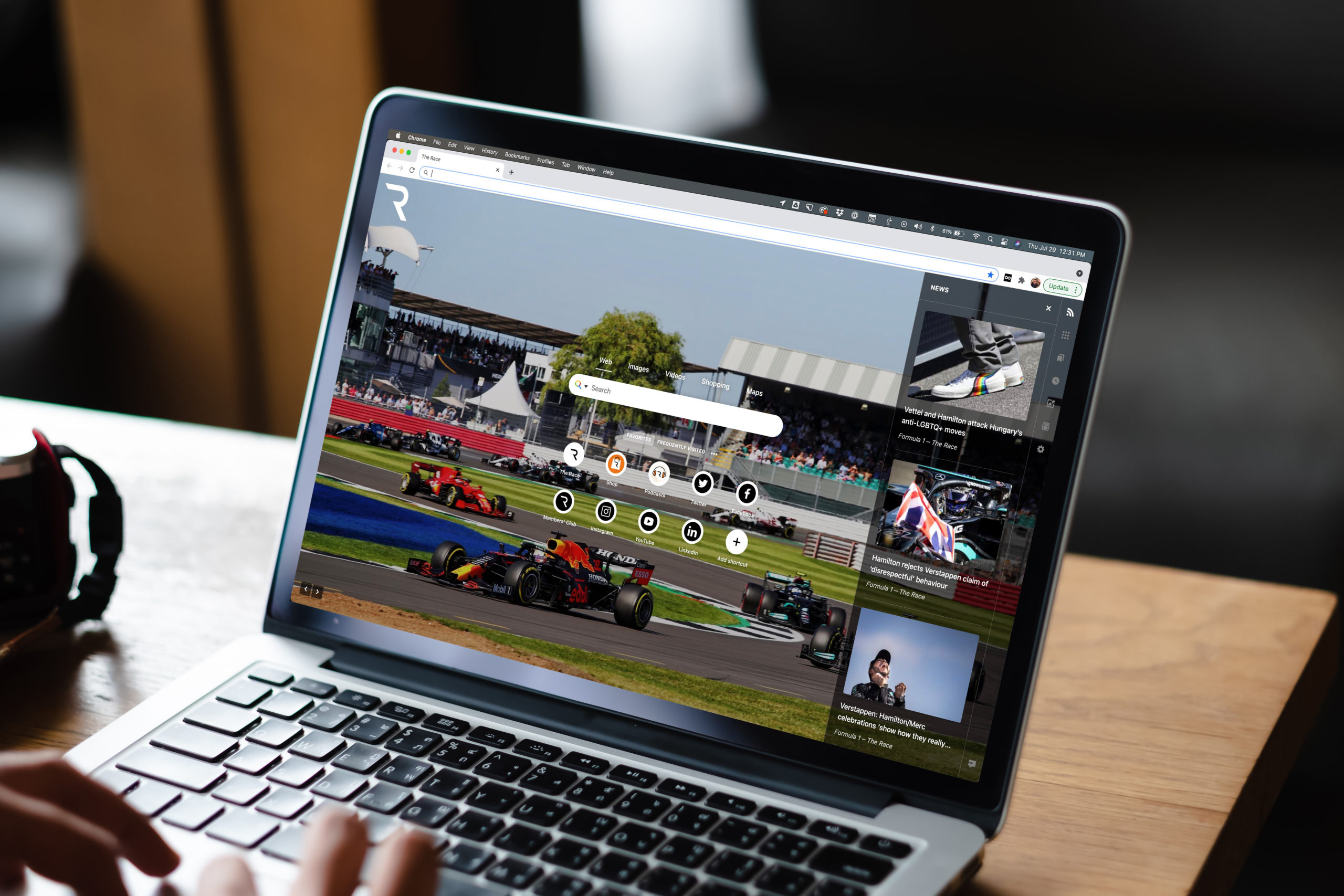 New browser extension
To augment this growth, The Race has teamed up with Brand Turbo and made a bespoke version of its Fan.Club browser extension app.
Initially available to Android and Chrome users, the extension creates a direct portal from which to search the internet containing direct links to The Race's in-depth online content, captivating podcasts, and engaging videos.
You can also customise its look and feel through the direct download of some beautiful motorsport-themed wallpapers. To install it, click on this link: https://apps.thefan.club/therace
Andrew van de Burgt, COO and Founder of The Race Media, said: "Considering we launched into just about the toughest conditions imaginable, to hit this milestone of two million podcast downloads and one million unique monthly web users so soon in our journey is a fantastic achievement.
"I continue to be delighted by engagement our work is generating and the fan feedback has been very pleasing. The team at The Race has put an awful lot of hard work in to make this happen and these results make it all worthwhile.
"I'm very excited by the potential of the browser extension. I've been testing it myself for the past few weeks and I think it's a great experience that our most engaged fans will really enjoy."