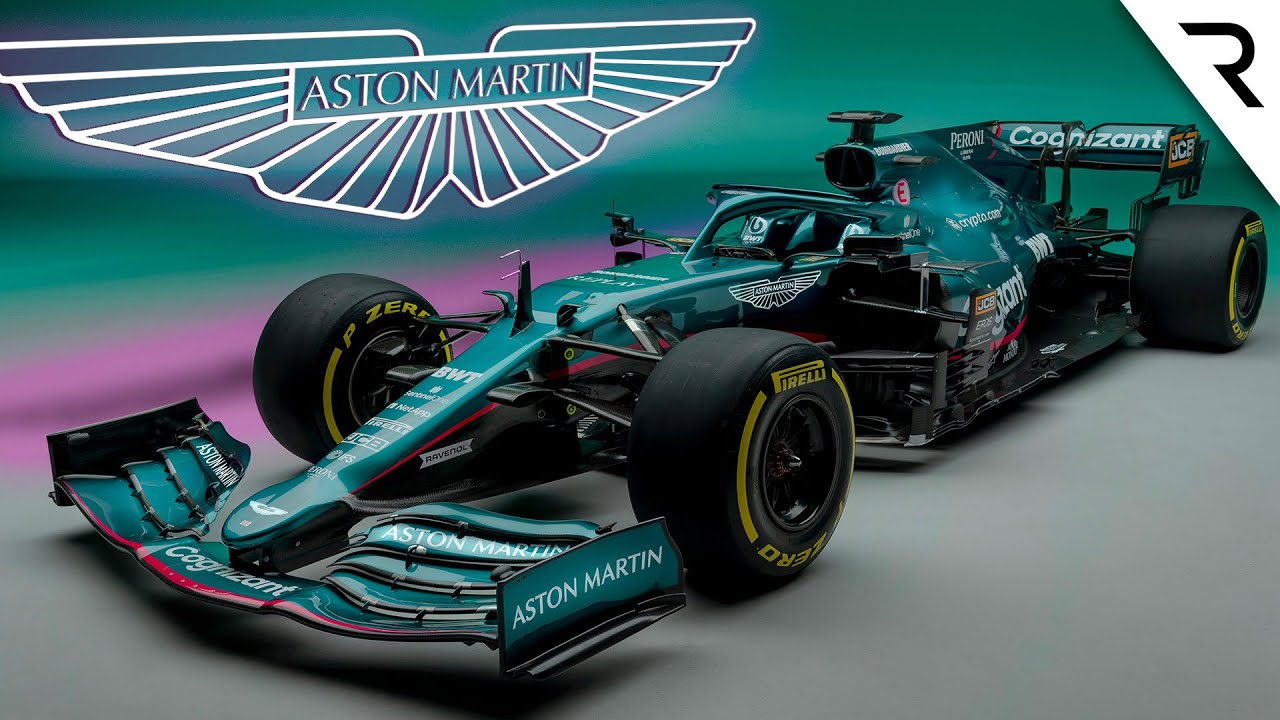 Aston Martin and us.
Testing is normally the phoney world championship but now we have decided to measure the impact of the F1 launch season based on our content and its audience.
From video views of the analysis of each car and team launch, it is clear that Aston Martin won the team's series and The Race took the media crown.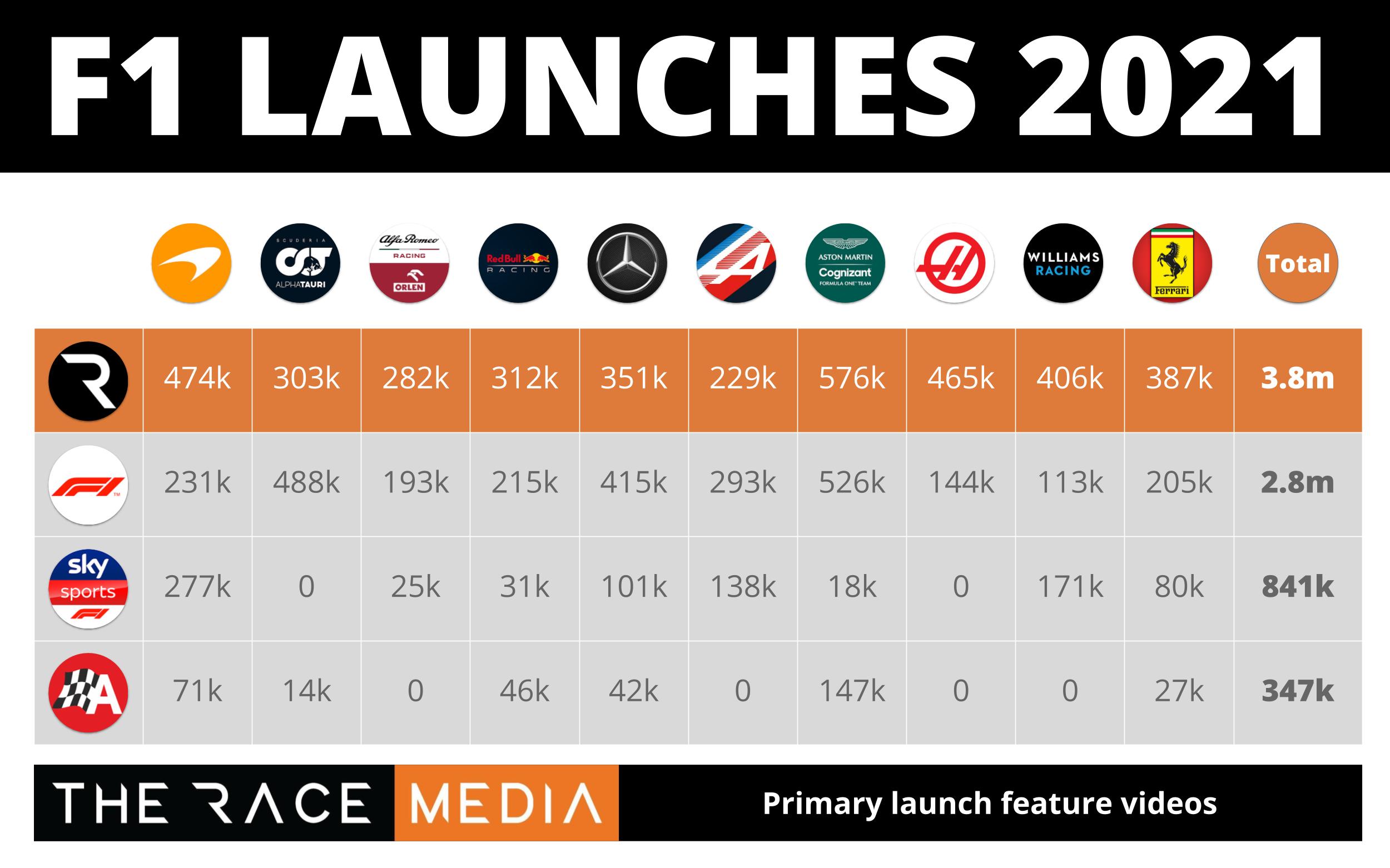 In our first real launch season, for our videos to hit 3.75 million views is a strong debut. Perhaps less surprisingly was Aston's win. Returning to F1 for the first time in 61 years and with a four-time World Champion, a huge portfolio of new brands, and a last-minute splash of pink it was always going to be hard to beat.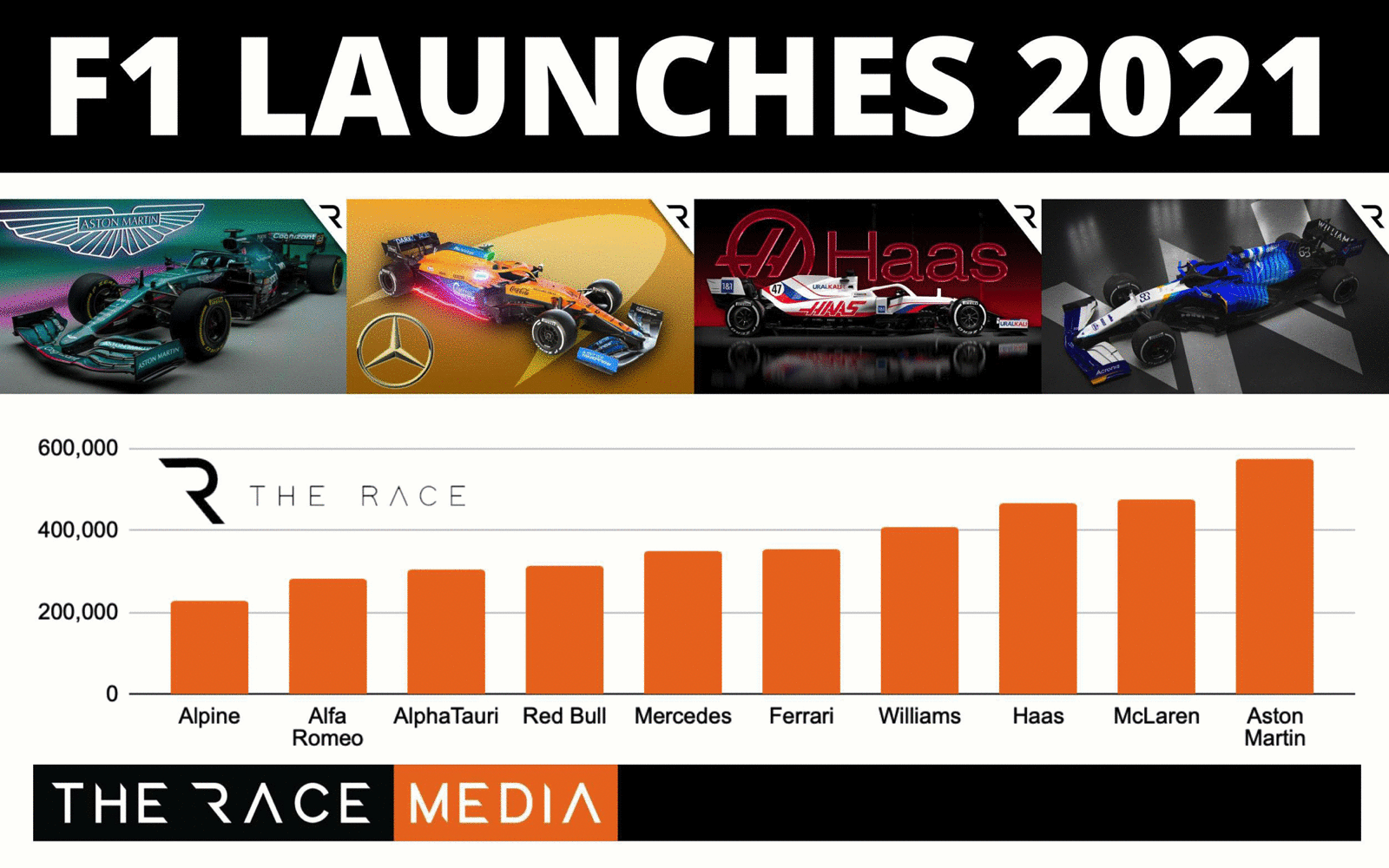 Despite a fantastic livery and a nod to the old glory days of fast road cars, Alpine didn't get the numbers they would have liked or the internet connection their actual launch deserved. But perhaps the biggest learning for fan interest? Don't launch on the same day as another team and certainly not the dominant force in F1.
The Race published more than fifty articles about the F1 teams and car launches, offering unprecedented analysis, insight and opinion on the 2021 grid. While the coverage was evenly shared, it was McLaren and its new Mercedes-powered challenger that captured our readers' interest.
The Race's Edd Straw even ranked the 2021 team launches from worst to first – check it out by clicking here
The focus switches to the stopwatch for the teams and we will have all the data and analysis from that battle whilst having half an eye on how our own battles are progressing.
Wherever you look it is going to be some season.
Darren Cox
The Race Media Ltd CEO