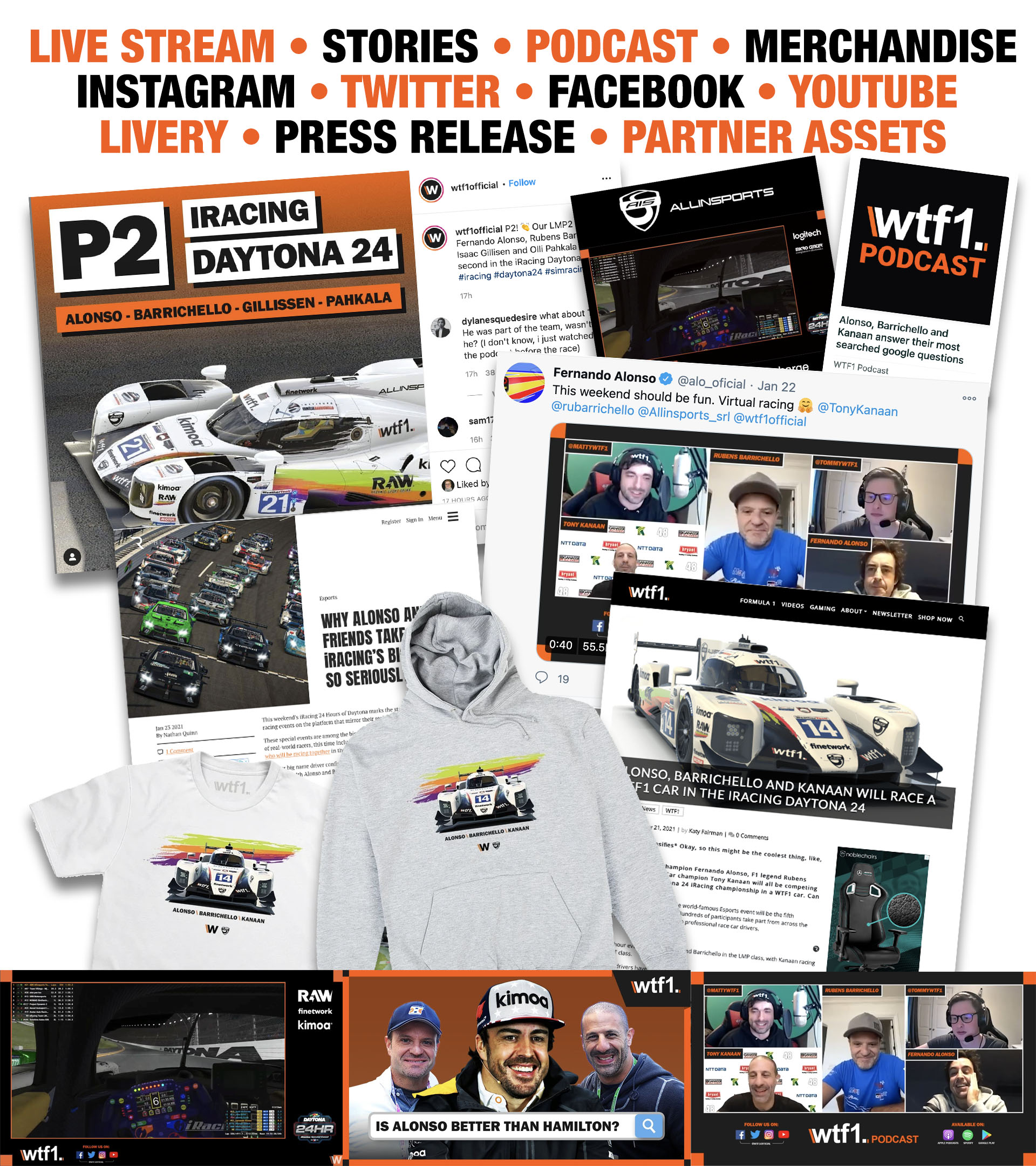 Let a real example from WTF1 help illustrate.
Brands, agencies, and media companies have banged on about content strategies since I can remember. However, I rarely see the actual deployment of a standout one.
On PowerPoint, they seem to work, but once the strategy hits real-life, sign off processes, budgets, and actual integration across channels and teams – then it all falls apart and just becomes "stuff."
At the weekend, and with limited time to plan, the Race Media team and the WTF1 content creators delivered this …
The programme included:
24-hour live stream of the two-car assault on the iRacing 24 Hours of Daytona
A 50-minute YouTube video with three of the most famous drivers of their era – Fernando Alonso, Rubens Barrichello, and Tony Kanaan.
Created liveries and branding incorporating multiple brands and partners
An episode of the popular WTF1 podcast
Social videos produced for each individual driver plus other team partners – gathering millions of additional fan engagements
A bunch of fan merchandise
Lead stories on WTF1.com
Linked stories on sister site the-race.com
To me, that is a multi-channel content strategy that provides fans with the content they want, where and when they want it.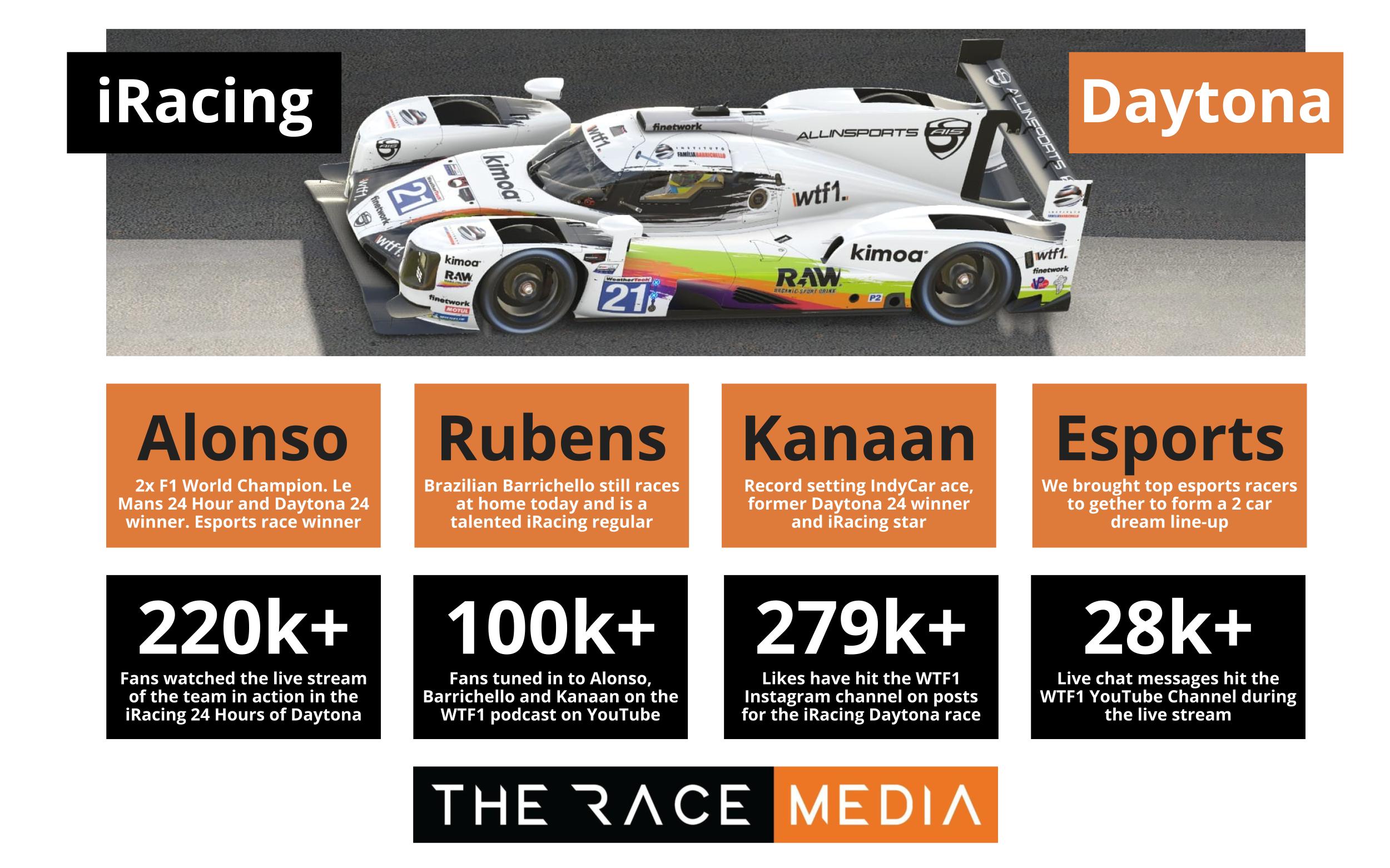 Want to reach a young, engaged audience? This was how you do it – 72 percent of the viewers on YouTube were under the age of 34…all watching three older guys (all above 34) who have a combined total of 923 race starts in F1 and IndyCar between them!
Believe it or not, GT Academy was designed as a content platform for promoting Nissan sportscars without overt 'advertising.' That was 15 years ago. Every day is still a "school day" as we improve and refine the strategy and delivery and keep up with new trends (read about our experiments on TikTok here soon).
With the engagement and reach of WTF1 and the credibility and authority of The Race, we are perfectly placed to deliver content for anyone wanting to reach a car-interested audience in the UK or USA. We even set ourselves up to do this from day one. Our mission as a business is to:
"Create digital content for the world's most engaged Motorsport fans."
And this weekend was proof again we are living and breathing it through our own brands and those of our partners.
Darren Cox
The Race Media Ltd CEO
P.S.: We work pretty fast in this marketing game, and our "stars" are pretty fast as well – Alonso, Barrichello and esports experts Olli Pahkala and Isaac Gillissen finished second after 24 hours of hard racing. Well done guys!