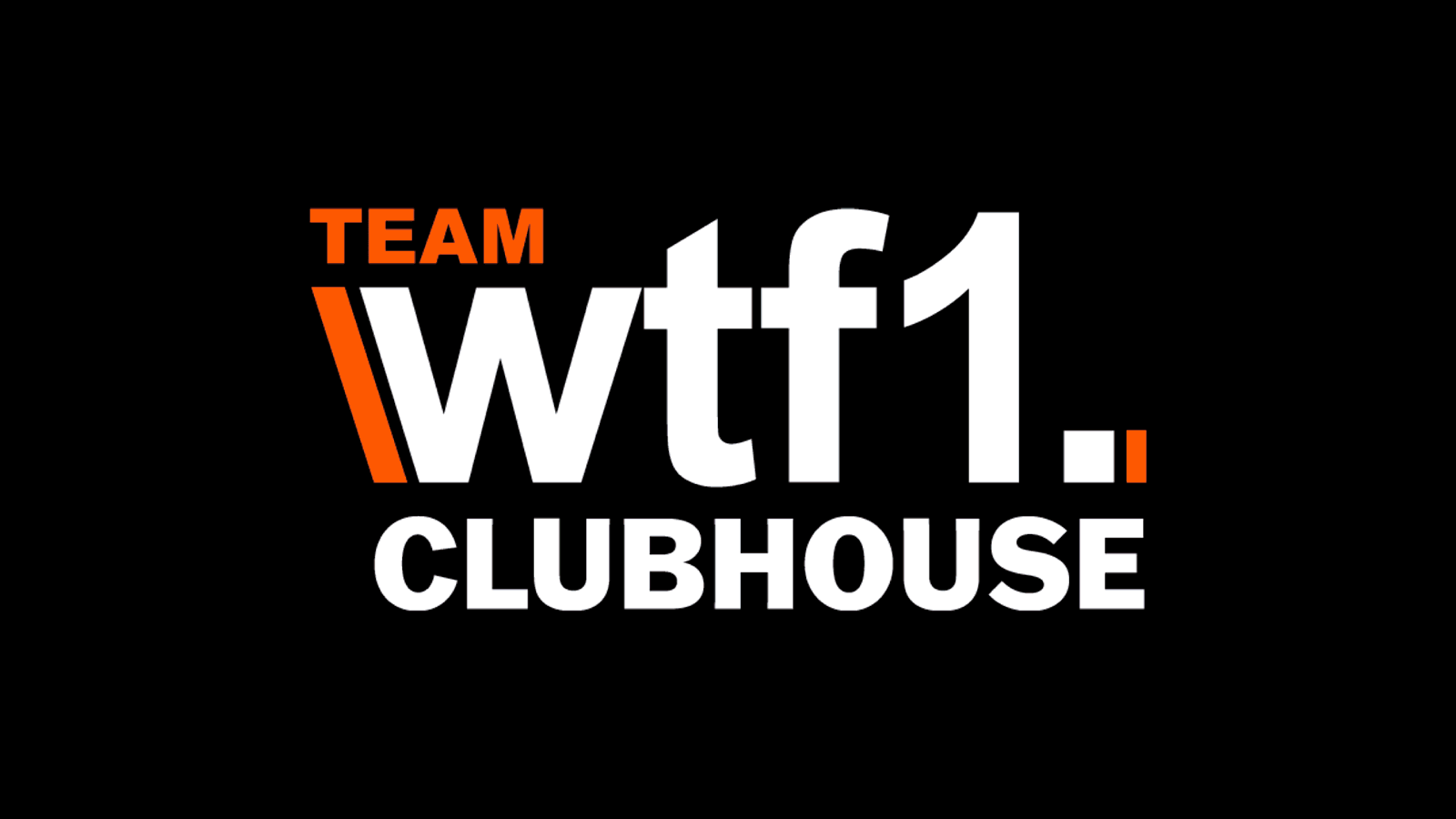 Wide-ranging survey of WTF1 fans attending British GP published
93% say they want to experience a new race in 2023
Silverstone beats Las Vegas into second place on 'cool' ranking
95% of attendees would recommend the WTF1 Clubhouse
WTF1 content push smashes records – including more than 300K podcasts listens a week
LONDON, UK (Thursday, July 21, 2022) – The Netflix "Drive to Survive" generation of Formula 1 fans has voted the Silverstone GP as the "coolest" Grand Prix on the Formula 1 calendar but are ready to experience a new race in 2023.
WTF1 hosted an exclusive group of fans at the WTF1 Clubhouse at Silverstone and took the opportunity to survey them on all things F1. In a wide-ranging study, a number of surprising results have been recorded in The Race Media-conducted project.
Perhaps unsurprisingly, with the fantastic experience they had just enjoyed with Team WTF1, Silverstone was voted as the 'coolest GP.' Next year's inaugural race at Las Vegas was second, with Monza and Spa-Francorchamps coming in third and fourth. The results indicate this younger audience appreciates the traditional races as well as the debut of Las Vegas in 2023. Perhaps just as surprisingly, Miami did not appear in the top 10 after a troubled debut event.
Several questions were focused on brands associated with Formula 1 and how fans interacted with them. From within the drinks sector, the WTF1 fanbase at Silverstone, 21 percent expressed their preference for gin brands to be a part of the WTF1 Clubhouse concept for next year, while Formula 1 sponsors Peroni and Heineken featured strongly at 15 and 11 percent.
The Race Media recently announced that the WTF1 Clubhouse concept would be taken globally after the Silverstone success. The WTF1 fans have ranked the races they want to attend in the future, giving WTF1 valuable data for the 2023 planning process.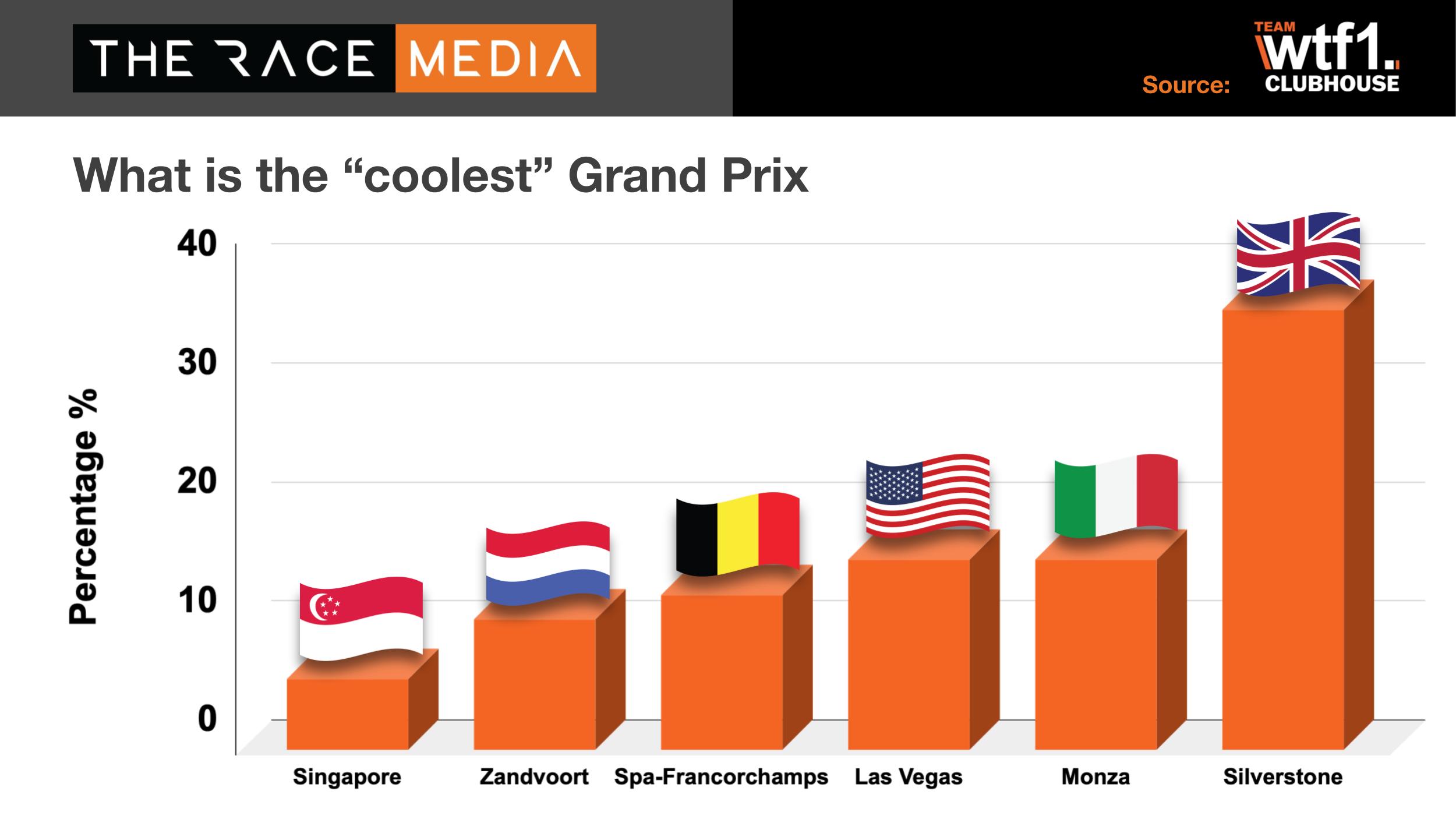 A whopping 93% intend to travel abroad to get their F1 fix in 2023. With the Clubhouse also a hub for content production as well as fan entertainment, post-Silverstone WTF1 enjoyed a new spike in content engagement.
The WTF1 podcast set a new weekly record for downloads/listens – more than 360k
WTF1 broke the brand's monthly podcast record mark before the halfway point of July
The podcast has enjoyed an astonishing 178 percent growth in downloads/listens in 2022
WTF1 set an all-time record of 4.7 million TikTok video views and a record number of likes and shares
"The WTF1 Clubhouse at the British Grand Prix gave us some valuable intelligence about the 'Drive to Survive' F1 fanbase," The Race Media's Head of Digital and Strategic Partnerships, Matt Witham.
"It was remarkable that more than half of the WTF1 Clubhouse guests were attending their first ever Formula 1 race and 93 percent want to join us for our scheduled international expansion of the WTF1 Clubhouse to more Grands Prix in 2023.
"The WTF1 Clubhouse has not only proved to be a massively popular concept for the fans, but it has also provided the WTF1 team with a perfect platform from which to engage with its ever-growing massive fanbase."