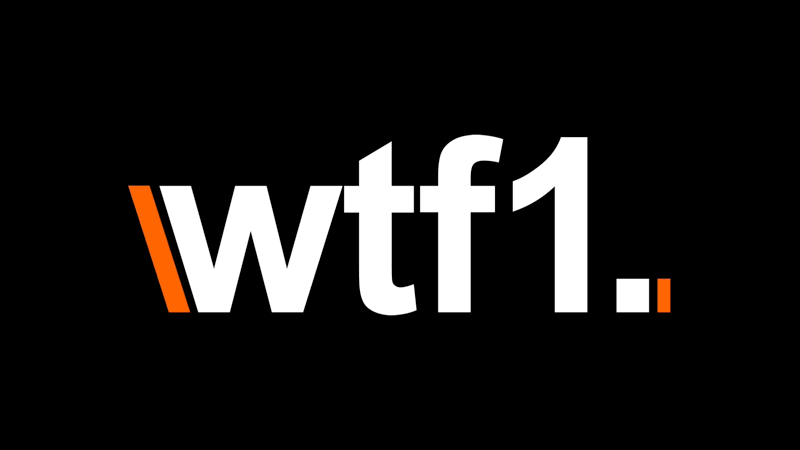 37 million views on TikTok in 2022 – 236% growth
3.5 million podcast listens in 2022 – 137% growth
WTF1 launches new content push with streaming platform Twitch
YouTube, Instagram, and Twitter have each passed or are set to pass the 1 million subscriber/follower mark
LONDON, UK (Wednesday, June 22, 2022) – The media brand of choice for the "Drive to Survive" generation is reaping the rewards of F1's growth and investing in content creation, with audiences growing faster than any of its competitors.
The brand – known for its audience engagement – has captured the imagination of the new, younger F1 fans. Since becoming part of The Race Media group, WTF1 has enjoyed significant growth across its traditional strongholds – Instagram, YouTube, and Twitter – and thanks to investment in new resources it is replicating this success on other platforms.
This means it is now the fastest-growing F1 media brand on TikTok, registering an incredible 37 million video views to date in 2022 – a 236% increase compared to 2021.
Increased podcasting output has led to further dramatic growth, with more than 1 million listens expected during June, which will take total plays for the year to almost 5 million.
As we reach the halfway point of 2022, website user and page view numbers are already nearing the 2021 totals, while the YouTube channel's numbers for views and total hours watched will also surpass the 2021 numbers by early August – well before Formula 1 returns from its summer break.
WTF1 is increasing its live streaming content through a new relationship with Twitch. Fans can interact with hosts Matt Gallagher, Tom Bellingham, Katy Fairman, and Cambridge Kisby as they react to breaking news with live mid-week shows as well as join them for live F1 watchalongs from free practice, qualifying, and the race. To date, almost 18 hours of live content have been broadcast on the massive gaming streaming platform.
Next up is the WTF1 Clubhouse at the British Grand Prix, where 700 WTF1 Team members will gather together to enjoy the race as well as a host of on-site entertainment, including a DJ, F1 quiz, live Q&As plus loads of fun and games, and delicious food and drink.
Tom Bellingham, Founder of WTF1 "More than ever, we are an essential part of our fan's enjoyment of the sport, who consume our content 24/7. Be it podcasts throughout the week, enjoying the live sessions with us over on Twitch or our opinions and hot takes over on TikTok, these new platforms have helped us reach new audiences while continuing to serve the millions of engaged fans who have been following us for years. I'm incredibly proud to see WTF1 continuing to grow in popularity while remaining as a community by fans for the fans."
Andrew van de Burgt, COO and founder of The Race Media said: "The effort and creativity of the WTF1 team continue to amaze me. For a brand that is 11 years old to remain fresh, relevant, and at the cutting edge is a tremendous testament to the team. We believe in them and their vision and are supporting them to keep growing and engaging with the new and established fans.
"The partnership with Twitch and the expansion on TikTok are a clear demonstration of our commitment to extend the depth and breadth of our footprint across digital media and to continue to produce content that engages and inspires."