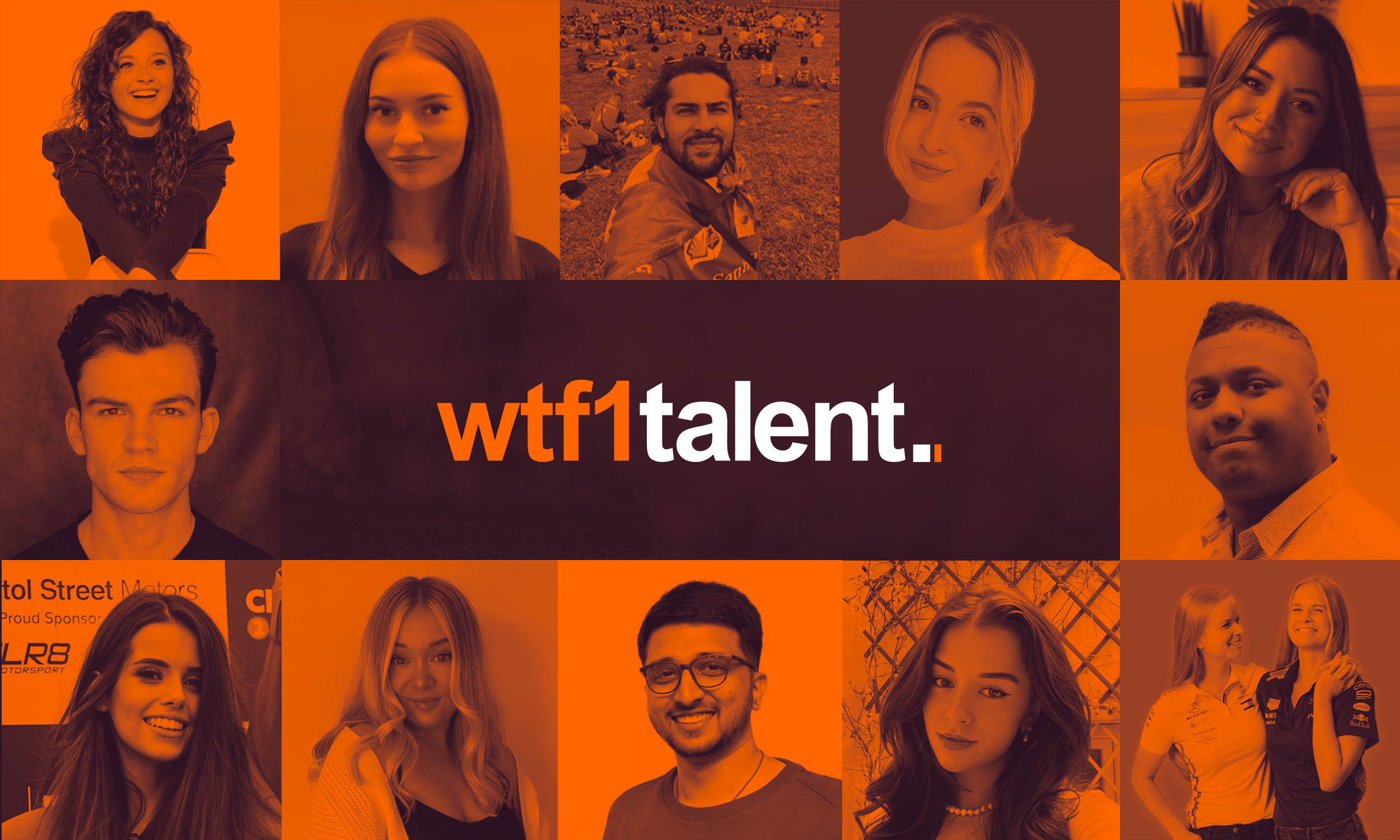 LONDON, UK (Tuesday, June 20, 2023) – After a global search, WTF1 Talent has revealed the names of its first signings that will provide brands and rights holders with accessible, world-class content creators.
WTF1 recently launched a new business unit, WTF1 Talent, a programme designed to develop the next generation of Formula One and motorsport content creators.
The first creators have been selected and will benefit from training, workshops, mentoring, partnerships, and commercialisation services to help build their personal brands.
In the near future, WTF1 Talent will host a launch party to provide opportunities to interact directly with the content creators.
The full roster, which includes creators from the UK, US, Germany, Ireland, and Brazil, can be found at https://wtf1talent.com/talent-roster.
WTF1 Head of Talent, Tim Silvey, has been leading the search.
"Following our initial call for creators, we've received a hugely positive and unprecedented number of applications, and while we're still reaching out to several people, we're delighted to reveal our first intake," Silvey said.
"The founding roster has been selected based on a number of factors. Each team member has their unique style, and we couldn't be happier with the lineup. The response from the industry has been incredible, and we've already been connecting our creators with brands and rights holders to deliver digital and social campaigns ahead of our official launch.
"We're continually encouraged by the enormous appetite for F1 talent and its validation to see brands embracing this form of marketing. We'd encourage other creators that would like to potentially join our program to get in touch as we'll be looking for the second wave of intakes soon."
WTF1 Talent is the brainchild of The Race Media founder and COO Andrew van de Burgt.
"Since we added WTF1 Talent to our group offering, we've been delighted that the concept has been embraced so widely by so many," van de Burgt said.
"There has been universal acceptance and a clear appetite for a management company that supports talented creators to provide class-leading content with real strategy and thought applied."