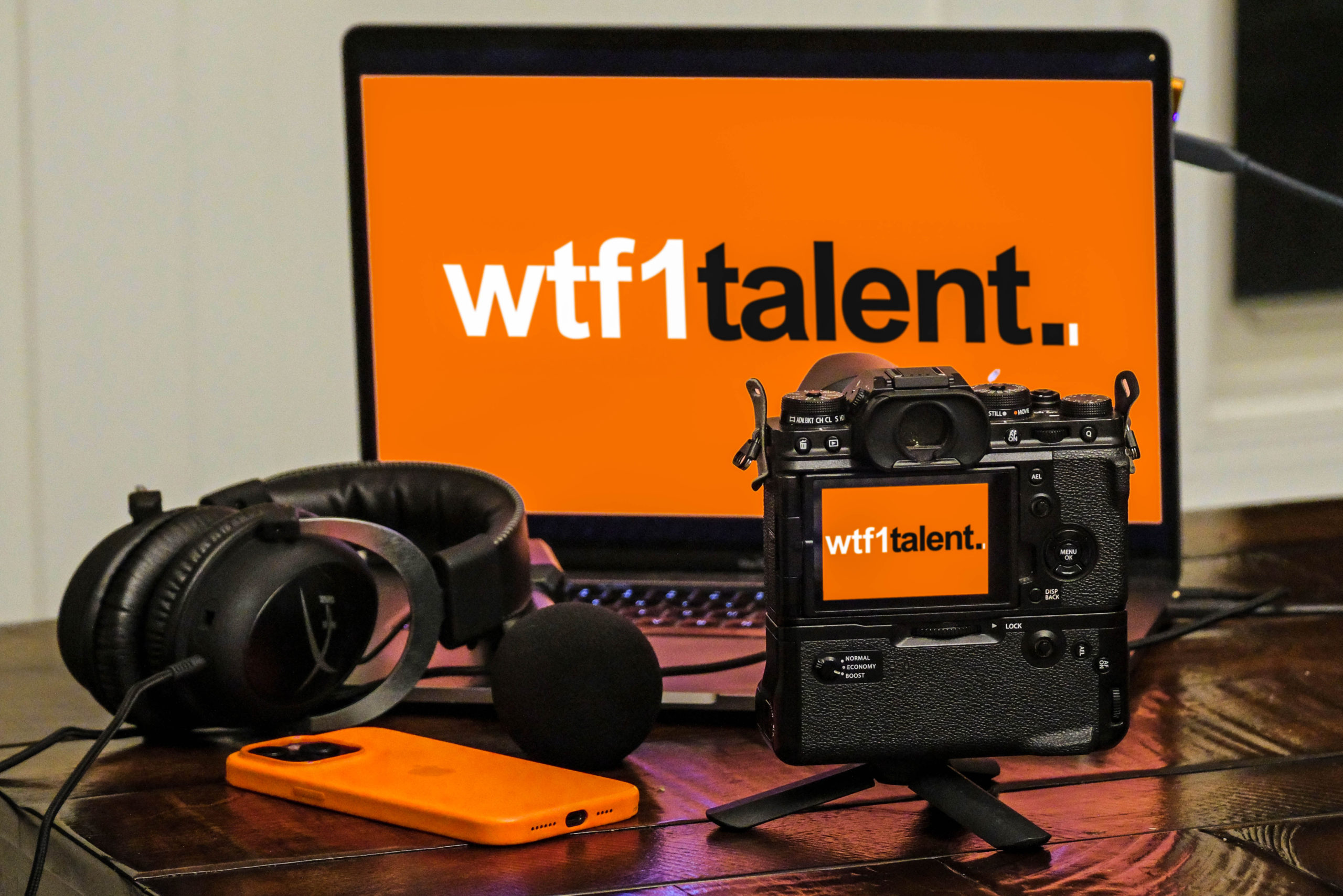 Motorsport, talent management, commercial and business veteran to lead the new initiative
Fresh content creator talent will be developed through training, workshops, mentoring, partnerships, and commercialisation
WTF Talent will include creators from diverse backgrounds, genders, and LGBTQ+ communities

LONDON, UK (Monday, April 3, 2023) – WTF1 is set to launch a new programme to develop the next generation of Formula One and motorsport content creators – WTF1 Talent.
The new division, headlined by WTF1's existing talent, will support and nurture a rising and diverse stable of content creators, initially in Formula One, but with a view to expanding its offering and moving into other forms of motorsport in the future.
The surge in popularity of Formula One and the influx of new fans has led to a global rise in content creators across multiple channels. WTF1 Talent will provide a proving ground and development path to allow a stable of talented creators worldwide to maximise their potential and growth.
The Race Media has appointed Tim Silvey, a 16-year veteran of motorsport, talent management, commercial and business activity, to lead the new enterprise, which will help creators build sustainable careers through the rise of authentic content.
"Through the likes of 'Drive to Survive', coupled with fans' willingness to embrace authentic user-generated content and the revitalised global interest in Formula One, we've seen a rush of very talented content creators bursting onto the scene and our social feeds," said Silvey whose popular MotorMouth podcast will also now feature branding from WTF1 Talent.
"Our vision is to support their development through training, workshops, mentoring, partnerships, and commercialisation – to give them the very best chance of success.
"Reaching a scalable audience is no longer the exclusive right of broadcasters. We're seeing creators innovate and find new ways and platforms to shine, whether audiences want second-screen experiences, opinion-led views, or playful memes.
"There has never been a bigger opportunity to make a mark, and we want to help make that process real."
The new development programme will champion diversity and inclusion, and its platform will fully embrace underrepresented groups.
"Part of our mission is to provide a voice for creators from all walks of life. Formula One and the wider motorsport community have a responsibility to showcase talent from diverse backgrounds, genders, and LGBTQ+ communities," Silvey said.
"It's important that we collectively continue to be open and inclusive, and this narrative will be weaved through much of our activity."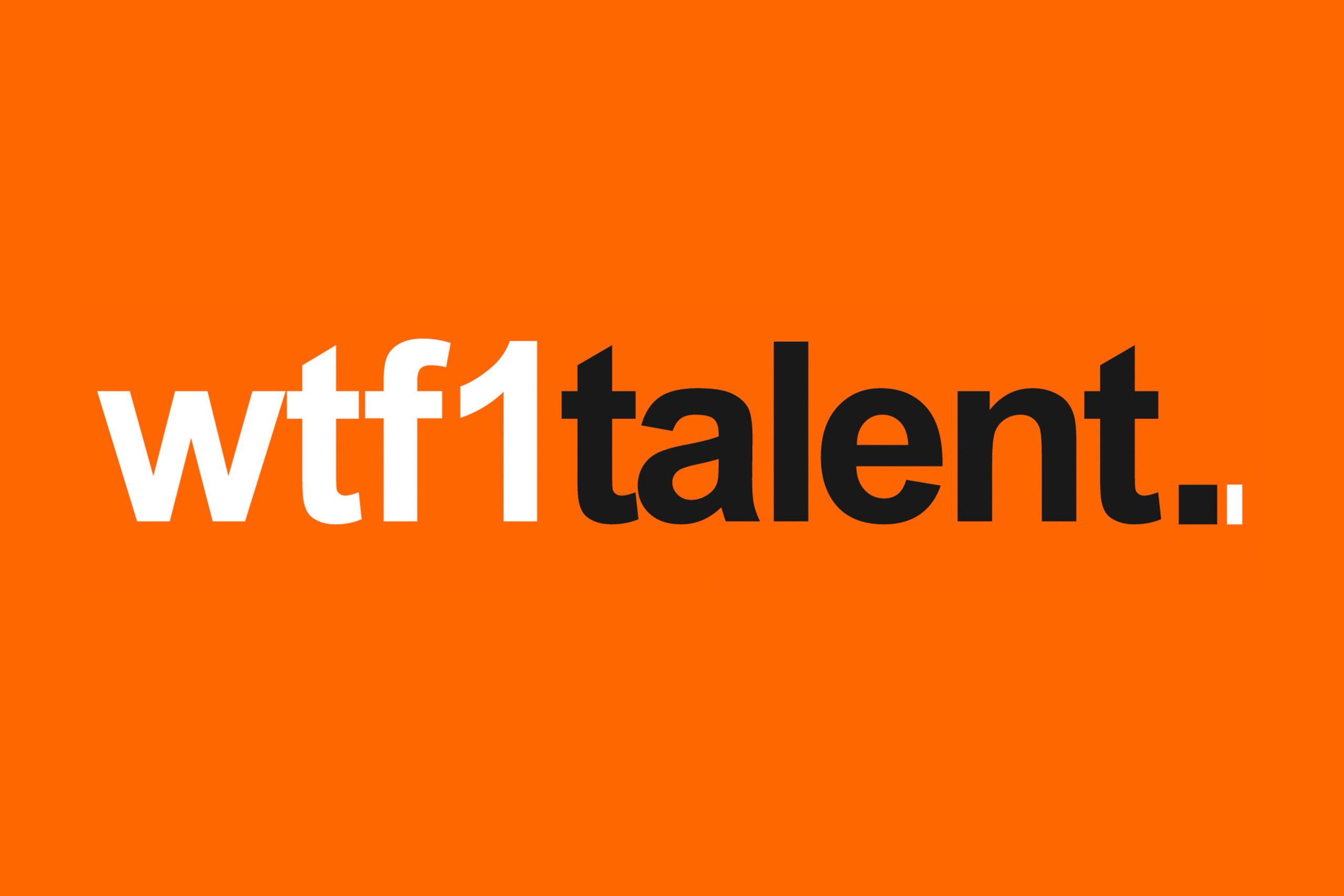 WTF1 refreshed its line-up this year, with emerging creators Hannah Atkinson, Dre Harrison and Charley Williams coming on board. They will benefit from the mentoring aspects of WTF1 Talent alongside the future arrivals.
"We don't like to stay still for long, and the time felt right to start WTF1 Talent, which we'll launch fully in the coming weeks," said Andrew Van de Burgt, The Race Media COO and Founder.
"WTF1 Talent joins our growing portfolio of brands and products and further enhances our position in the motorsport landscape. There's a world of talented YouTubers, TikTok stars, podcasters, and budding broadcasters out there.
"We want to make sure they are given every opportunity to maximise their potential and provide a toolkit for success, leveraging our network for those that have that special something.
"We've known Tim for several years and approached him to lead WTF1 Talent after seeing his success managing racing drivers, delivering content-led activations for Formula One and Formula E sponsors, and building his own audience through The MotorMouth Podcast.
"It's a hugely exciting step in our development, and the future of Formula One content looks very bright indeed."